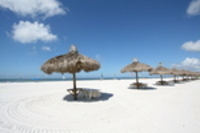 Naples, Florida (PRWEB) June 23, 2009
The premier source for luxury vacation properties in Florida has proudly announced the launch of its new website - Fractional Luxury Florida Homes. The website is designed to provide home buyers with the chance to find the best fractional home ownership opportunities in Naples, Marco Island and Fort Myers.
Vacationers who have gotten used to timeshares understand their restrictions - timeshare investors really only own the time, not the property, and the long-term benefits can be limited. A fractional home provides buyers seeking a vacation property true ownership, split into quarterly periods. These Florida luxury vacation homes come fully furnished and equipped with every modern amenity, and buyers can own a property for a quarter of the full asking price. Fractional Luxury Florida Homes makes it easy to see why this type of investment is becoming increasingly popular.
The easy-tonavigate website provides a generous amount of information on fractional vacation ownership as well as information about the area. Links to Naples luxury homes, Marco Island luxury homes, and Fort Myers luxury homes showcase the kinds of properties that are available. The "Local Area Guide" is a great way to get a sense of the lifestyle. Read the "Partnership Overview" for a useful summary of why fractional home ownership makes sense.
Buyers interested in timeshares have a viable alternative with fractional home ownership. Accessing the new website will help with understanding this type of real estate market and discover the best fractional properties available in the Florida.
About Fractional Luxury Florida Homes: Pat Perrino and Brian Perrino originated the concept of Fractional Luxury Florida Homes. Pat is a custom builder based in Cleveland Ohio, and his son Brian is a licensed Realtor® in Naples Florida. Their combined knowledge of real estate will help you make an informed investment decision regarding fractional vacation homes. Visit their new website, or call 440-487-4021 for more information.
# # #