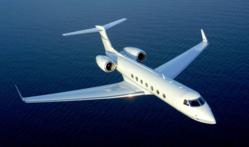 Fractional jet ownership costs much less than buying a private aircraft alone
Los Angeles, California (PRWEB) April 07, 2013
The team at http://ClassyJets.com, a group of aviation enthusiasts, have added resources for fractional jet ownership for buyers and brokers of private planes. Since its inception in 1986, the fractional jet business model has proven popular among corporations, executives and high net worth individuals who like the convenience of bypassing traditional airport security.
Long gone are the days of stressful waits in airport security lines: removing shoes and belts, opening computer bags, and of course the obtrusive pat-downs. For those who can afford it, owning a private plane – at least in part – is becoming more and more popular. Fractional jet ownership seems to be the wave of the future.
While private plane charters have always been in vogue, owning a jet certainly has its prestige and convenience – and ownership of business jets is a sign of the times. Corporations who need to trim the fat on expenses have embraced the concept of, essentially, buying 1/16 of a plane and just paying for the hours they use.
Fractional "ownership" is a bit of a misnomer in the sense that no corporation or individual is actually buying ownership of a single plane – but actually getting access to a fleet. Pros and cons to the business model exist, but clients are guaranteed access to a variety of planes with as little as four hours' notice, and may upgrade or downgrade on the jet's size based on the needs of a specific trip.
The benefit, of course, is that CEOs who can't waste precious time going through long security lines managed by the TSA can be whisked away in the comfort of a private jet. The drawback – yes, there are drawbacks – is that individuals will rarely use the same plane twice, so customized jets are out of the question. And getting planes during peak times and holidays can be a challenge.
ClassyJets.com also offers resources to traditional private plane charters, as well as options for direct booking. Other companies competing against the fractional jet model offer options for booking empty legs or "deadheads". When a company charters a plane from New York City to Los Angeles, for example, the airplane must return to its hanger, so sophisticated logistics engineers are connecting customers with aircraft owners to fill those empty legs – all at a dramatic reduction in price from traditional business models. With prices now less than ever before, fractional jet owners can use planes for both business and leisure -- so utilizing private aircraft for vacations is more commonplace as well.