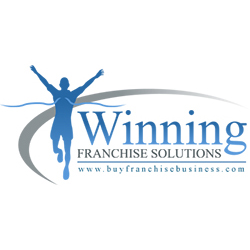 With the help of an experienced franchise consultant, professionals can reach new heights of success by becoming franchisees.
Naperville, IL (PRWEB) April 09, 2013
So you think you want to buy a franchise business? Narrowing your choices from the hundreds available can be a daunting task. Calling on the services of an experienced franchise consultant can save you time, money and frustration.
A franchise consultant specializes in matching successful professionals seeking new business opportunities with tested and proven franchisors.
Pete Gilfillan, a former franchisee himself, has been doing just that since 2011, with impressive results. Since launching his business, Winning Franchise Solutions, Gilfillan has connected many professionals with franchise opportunities that fit their career goals.
The first step is to figure out what those goals are. Before talking about a single franchise opportunity, Gilfillan conducts a detailed interview with the franchise candidate. He digs into what makes the person tick—from the type of manager he is to the lifestyle to which he aspires. He then plugs all that personal data into a matrix to identify a handful of franchise opportunities that will likely be a good match.
"That's the fun part. I get to know people and learn what they're looking for in a business," Gilfillan explained. "Then I develop a model that recaps exactly what they're looking for and help research the franchise opportunities."
If you are launching a search for the perfect business opportunity, you should start by meeting with an experienced consultant like Gilfillan. But how do you find the right consultant for the job?
Ask about his experience with the franchise industry. An effective consultant will have spent some time on both sides of the business. He will be well-versed in the industry and know which franchisors offer the best opportunities.
Some consultants represent a limited number of franchisors, and their effort will be focused on fitting you into one of those businesses. You will be better served to engage a consultant whose first priority is you, not the franchisor.
"From locksmiths to martial arts, there's a franchise business opportunity for almost everybody today," Gilfillan said.
Look for a franchise consultant as passionate about your new business as you are. Gilfillan loves what he does, and it shows in his work ethic and commitment to every candidate.
Once he's identified a few franchises to explore, Gilfillan walks his candidates through the process of vetting the franchisors and choosing the best match for their needs. And he stays in contact with candidates long after the agreement is signed, because he wants to know how they are doing.
With the help of an experienced franchise consultant, professionals can reach new heights of success by becoming franchisees.
Ready to get started on your next business venture? Visit http://www.buyfranchisebusiness.com and see for yourself what a franchise consultant can do for you.