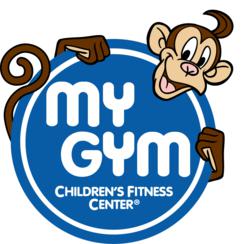 We are seeing great success in our relationship with Back At You Media
Los Angeles, CA (PRWEB) November 30, 2012
Back At You Media is a leading Facebook and Google marketing technology company helping franchises and small businesses use online and social media marketing to generate revenue.
Back At You Media announced today it has entered into a marketing partnership with My Gym Children's Fitness Centers, a leader in children's birthday parties and kids fitness classes, to help franchisees more effectively use Google Adwords to drive business to their local gym.
"My Gym is dedicated to helping all our gyms succeed and a big part of their success is an effective marketing strategy. We required a marketing firm that was highly skilled in online marketing and was willing to customize a solution for us and our gyms. We are seeing great success in our relationship with Back At You Media," said Jamie Bertisch, CFO of My Gym Enterprises.
"Our directive is to help individual gyms maximize the effect of their marketing dollars. We performed a lot of research, created best practices and put in place a strategy for local gyms using Google Adwords. We are thrilled to be working with an organization that understands the importance of local online advertising," said Eric Gaygeshian, COO and Co-Founder of Back At You Meda.
Back At You Media works with franchises and other businesses on Facebook marketing and Google Adwords. The Company is one of the only firms to completely manage social media marketing campaigns at prices every small business can afford. For more information, please contact info(at)backatyou(dot)com.
My Gym Children's Fitness Centers is the #1-ranking fitness center destination for children with 200 locations worldwide, including international locations in Hong Kong, France, and Brazil among others. My Gym combines innovative, early physical education/pre-gymnastics classes with state-of-the-art facilities to empower children – ages 6 weeks to 13 years – by helping them acquire the skills, confidence and positive self-image needed to become healthy young adults. For more information, please visit http://www.MyGym.com.