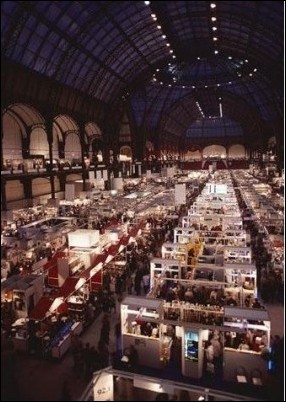 With this Expo, we are canvassing North Texas for the top talent to place into the top franchise systems, many of which have just opened up in this market. Dallas - Fort Worth, where our company is based, is the hottest market in franchising right now.
Dallas / Fort Worth, TX (PRWEB) August 8, 2006 -–
The Entrepreneur Authority, the national network of franchise consultants known as the industry's "dream team," will host a showcase of the best available franchises and business opportunities at the 2006 Franchise Expo on Friday, September 15, at the Frisco Convention Center. Individuals interested in owning and operating their own business are encouraged to stop in at the Expo anytime between 9 a.m. and 4 p.m. for a chance to gather information and personally meet or interview representatives of the premier franchised companies. As well, several lenders and funding sources will be on hand to educate people on today's popular financing strategies for buying a business. Everyone is invited to attend DFW's largest Franchise Expo at no obligation and no cost.
As the fastest-growing franchise consultancy in the country -- and the largest in Texas -- The Entrepreneur Authority (TEA) provides matchmaking services to clients who aspire to own their own franchised business and to franchisors who are licensing their businesses. TEA's unsurpassed portfolio of franchises, distributorships and home-based business opportunities includes a vast selection that spans more than 30 industry categories, from established to "ground floor" opportunities, many of them exclusive to TEA. The range of investment required to open a franchised shop, restaurant or other business is just as varied. All these opportunities can be explored under one roof at the September 15 Expo, in an informative yet casual environment for the aspiring new business owner.
"We're inviting people to the Expo for the morning or for their lunch hour, whatever works," says David Omholt, Chief Executive Officer of TEA. "We understand that those who are ready to own a business and be their own boss probably answer to a different boss right now, and have work schedules that are not their choice. We also know that many people are looking to build equity in a business of their own and not simply stay on the W-2 path."
Omholt says his team's goal is to find the best people and pair them up with the best franchise brands: "With this Expo, we are canvassing North Texas for the top talent to place into the top franchise systems, many of which have just opened up in this market. Dallas - Fort Worth, where our company is based, is the hottest market in franchising right now."
Carolyn Corbin, the noted socioeconomic futurist who is President of the Center for the 21st Century, cites a connection between the expanding appeal of operating a franchised business and the increasing uncertainty of today's workplace. "Between 2015-2025, approximately 70% of the workforce will become nonpermanent, more than double the number at present," says Corbin. "That's a seismic shift that will leave almost half of all those currently working in need of a different stability to replace the traditional perception of job permanency. People who pursue franchises have already recognized that business owners don't get laid off. After they cut the red ribbon, they generally don't get a pink slip!"
"We all like to know what to expect when we walk through the doors of a store, and the market-proven franchise model has the key advantage of offering a consistent consumer experience," says Omholt. A recent study by PriceWaterhouseCoopers supports this, revealing that 50% of all retail dollars spent nationally are spent in franchised businesses -- a record high. Texas is the second most positively impacted state (after California), with franchises delivering a $121 billion boost to the state's economy.
TEA earned its "dream team" designation in the franchise industry for its full-service consulting, proprietary systems and tools, which give prospective franchisees the highest probability of making the franchise choice that's right for them, compared to traditional methods. TEA determines a prospective franchisee's profile through its proprietary eQuiz instrument, then matches the prospect to appropriate opportunities based on his or her profile. Such pre-screening saves time and money, and greatly reduces the risk for the prospective franchisee. These clients also have exclusive access to TEA's affiliate network of lenders, lawyers, accountants and HR specialists to help them open the doors of their new business. All of these services are free to the prospective franchisee because TEA is paid like a "headhunter" by the franchisors.
The 2006 Franchise Expo takes place Friday, September 15th, from 9 a.m. to 4 p.m. -- one day only -- at the Frisco Convention Center, adjacent to the Embassy Suites hotel 7600 John Q. Hammons Drive, in Frisco. There is no cost for admission, but registration is encouraged online at http://www.BestFranchiseExpo.com. More information is available from The Entrepreneur Authority, LLC, by calling toll-free 866.246.2884 or visiting http://www.eAuth.com.
Contact:
TEA Public Relations Desk
Christy Ruth, 972.838.1519
###