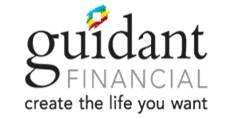 It's an ambitious undertaking but we are confident that it will be done and that this partnership will change franchising forever.
Bellevue, WA (PRWEB) June 27, 2011
Guidant Financial and The Entrepreneur's Source announced a new strategic partnership to streamline the process by which franchisees are able to obtain capital to purchase and build their small businesses. In the future, franchisees will be able to pre-qualify for franchise financing through a fluid online experience coupled with a high-touch customer service to fulfill their financing needs.
"The past few years have fueled the desire for people who dream of owning a small business however, the path has been narrow," said Brian Miller, President of The Entrepreneur's Source. "Real estate and economic woes have made it difficult for franchise seekers to obtain the capital they need. Both of our companies are passionate about solving this industry-wide issue. We are excited to announce this new partnership today."
"Small business and franchise financing has not matured like real estate lending has," said Guidant Financial co-founder David Nilssen. "We are developing a process by which individuals will be able to get pre-qualified for financing with the same certainty you would in trying to get a mortgage. This will include, but is not limited to, SBA loans, unsecured credit, equipment leasing, rollovers for business startups and much more. The Entrepreneur's Source is the leading franchise coaching firm in the country and will play a vital role in helping us develop this process."
The companies expect to release their first version of the financing prequalification in Q3 of 2011, but acknowledge that it will take time to perfect the system.
"The end goal is to provide a high-tech, high-touch experience that significantly increases an individual's ability to secure funding in a timely manner," said Nilssen. "It's an ambitious undertaking but we are confident that it will be done and that this partnership will change franchising forever."
About Guidant Financial
Guidant Financial is the premier provider of rollovers as business start-ups (ROBS). Guidant's services allow aspiring entrepreneurs the freedom to invest their existing IRA or 401(k) funds into a small business or franchise without taking a taxable distribution or getting a loan. The company helps people create the life they want. For more information on Small Business Financing, visit Guidant online at http://www.guidantfinancial.com, http://www.twitter.com/guidant or http://www.Facebook.com/GuidantFinancial.
About The Entrepreneur's Source (E-Source)
The Entrepreneur's Source is North America's leading career and Business Coaching Company dedicated to the entrepreneur with more than 230 offices in the United States and Canada. With its unique E-Source Coach Advantage, E-Source offers a full range of services to individuals seeking alternate career options and to franchise businesses looking to increase performance. Today, E-Source dominates the $1.5 billion dollar Business Coaching/Consulting franchise market in North America. Additional news about E-Source, and other FSBI international brands, can be found on http://www.FranchiseNewsRoom.com.
# # #