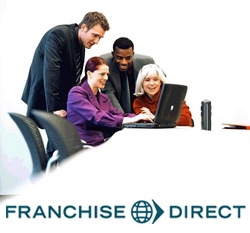 Become a Successful Entrepreneur through Franchising
Atlanta, GA (PRWEB) February 3, 2009
Online networking is fast becoming the best way to connect with individuals with similar interests. Franchise Direct , as a leader in adopting the latest IT developments into its business, has set up its own Facebook and LinkedIn groups to allow franchisees, franchisors and entrepreneurs to interact on an online forum. Both groups feature discussion forums as well as regular news updates on the latest developments in the franchising world. Franchise Direct's website contains such a wealth of information on all aspects of the franchising industry that they have decided to bring this information closer to individuals who are members of such sites as Facebook and LinkedIn. Franchise Direct was the first online franchise advertiser to feature streamed franchise videos as part of its wide range of franchise profiles. On the basis of the popularity of these videos, it has expanded its interactive features to include a presence on such social networking sites as youtube, Facebook and LinkedIn.
Franchise Direct's Diana Thurmann explains "there are huge benefits of being a member of online groups, as it allows members to give valuable feedback and for Franchise Direct, this means we can find out from our users what they are interested in so that we can improve our website. It also provides members with a dedicated forum in which to discuss ideas they have about becoming an entrepreneur or investing in a franchise opportunity. And of course, membership of these groups is free, which during these turbulent economic times is an added bonus".
To celebrate this, Franchise Direct is offering users the chance to win an iPod Nano 8GB if they join up with either or both of the online Groups between now and March 20th. Become a member of Franchise Direct's new online Groups: Facebook Group - "Become a Successful Entrepreneur through Franchising" and/or LinkedIn Group "Franchise Roundtable" and be in with a chance to win.
For full terms and conditions follow the link provided.
###