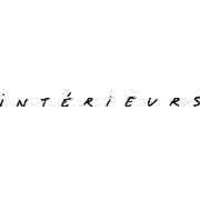 It's been a year-long process and an expensive investment moving the manufacturing of the Intérieurs collection to the United States
West Hollywood, CA (PRWEB) January 14, 2009
Francine Gardner, owner and founder of Intérieurs, a showroom, retail store and design studio in New York City and West Hollywood (Los Angeles), has launched her own furniture collection that is entirely manufactured in America and incorporates style, comfort and natural materials.
Designed and developed by Francine Gardner, the Intérieurs Collection is the realization of her home furnishing vision, her entrepreneurial spirit and social awareness. The Intérieurs Collection is made up of three unique product groupings: L'esprit Intérieurs, Le Bambou Intérieurs and L'Industriel. Alone or in combination, the pieces achieve the artful blending of past and present that is Intérieurs signature.
Recently, Francine Gardner was inspired to move the entire manufacturing of the Intérieurs collection to the United States after visiting the furniture district in North Carolina. Driving through the area, Francine was taken aback by the number of furniture manufacturing companies that had closed down. Born in France but a U.S. citizen since 2000, Francine felt strongly that she had to do something to help revitalize the furniture manufacturing district.
"It's been a year-long process and an expensive investment moving the manufacturing of the Intérieurs collection to the United States," said Francine Gardner. "It is completely worth it. I feel a great sense of pride that I'm helping to revitalize the area and to stimulate the local economy without sacrificing the quality of the furniture."
Designed with only the finest materials and construction methods, each exclusive item in the Intérieurs Collection is expertly crafted to guarantee its quality, longevity and individual beauty. The eco-sensible collection incorporates natural materials that do not harm the earth's natural resources, such as bamboo and recycled/reclaimed materials. Individual pieces can also be custom-made according to designer or client needs.
"Our bamboo rugs and throw pillows have been a big hit in the West Hollywood showroom," said Francine Gardner. "Everyone is always surprised by the softness and beautiful patterns of the bamboo fabric."
With the new showroom and studio on the famous Robertson Blvd strip in West Hollywood, California, Francine Gardner will also be manufacturing some of the Intérieurs furnishings in Los Angeles. Select pieces from the Modenature collection, which is a collection sold exclusively through Intérieurs in the Unites States, will begin manufacturing in the Los Angeles area. Francine's commitment and love for America and a better and cleaner environment are her motivations for setting up the Modenature furniture manufacturing locally. Minimizing the carbon footprint of customizing furniture for local clientele, Francine finds that Californians and Hollywood Celebrities appreciate Intérieurs eco-sensibilities too.
The showroom is located at 450 North Robertson Blvd, West Hollywood - at the corner of the same building owned by David Jones, the famous florist to the Hollywood and high society elite in Los Angeles. Showroom hours are from 10am to 6pm or by private appointment.
Francine Gardner's Interieurs furniture manufacturing and interior design in West Hollywood
Media inquiries may be directed to:
Erika Maya
Tel: 310 454 3080
Cell: 310 850 0309
Ballantines PR
Ballantines PR
###