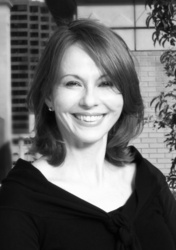 How a woman feels about herself, both during and after chemotherapy, can have a dramatic effect on her healing process.
Denver, CO (Vocus) October 28, 2009
Each year during National Breast Cancer Awareness Month sharp focus is directed toward new treatments, new science, and new ways to support our loved ones going through such a difficult trial. All this attention is absolutely necessary to continue the fight against breast cancer, but can sometimes ignore smaller facets of the recovery process that truly have profound effects on survivors.
National skincare expert Francine Porter points out: "How a woman feels about herself, both during and after chemotherapy, can have a dramatic effect on her healing process."
The physical toll of chemotherapy/radiation is often made worse by negative feelings about appearance. Confronted with hair loss and skin irritation, many women find it only too easy to feel dispirited. Fortunately there are easy steps to take to reduce the impact on hair and skin.
Hair Loss:

Cause - The cells that create hair in the follicles divide rapidly, just as cancer cells do. By targeting this characteristic in cancer cells, chemotherapy hones in on destroying the cells that grow hair. Thus, though not for every patient, hair loss is often an inevitable part of cancer treatment.
Treatment - Francine advises, "While it might not be possible to halt hair loss, it's definitely possible to speed up re-growth. Giving your follicles all the nutrients they need for keratinization (the process by which they create hair) is the first step to rapid healing." When looking for vitamin-rich treatments, Francine also recommends using ones that don't have preservatives. "Preservatives act to stop cell growth, which just works against you."
Skin Irritation:

Cause - Radiation and chemotherapy can both have effects on the skin's barrier (the outer-most layer). Healthy barrier function is what keeps skin moisturized and blocks infectious agents from the outside. When the barrier is disrupted, it leads to redness, dryness, and infection.
Treatment - "Lipids are an essential part of healthy barrier function. Find a topical lotion or cream that promotes lipid production." Francine also recommends, "Products with ingredients like copper peptides encourage blood flow to the skin, which speeds up healing and reduces discoloration."
Battling cancer can be terrifying and difficult, but the smallest improvements can make a huge difference. Many women find that looking healthier on the outside helps them concentrate on the much more important task of feeling healthier inside. With the right skincare and hair care products, breast cancer survivors can speed up their own recovery processes, and get back more quickly to their own healthy beauty.
About Francine Porter:
Francine Porter is a national skincare expert and her advice has been featured in outlets ranging from Good Morning America to CNN. She is the founder and CEO of Osmotics Cosmeceuticals, and is widely recognized for pioneering some of the industry's most influential products. Allure magazine called her creation, Blue Copper 5, one the decade's most important beauty products and was awarded the highly coveted "Editor's Choice" Award.
Francine has led the cosmeceutical movement since its inception and continues to advise editors and lead public discussion on key dermatologic ingredients, practices, and products.
###