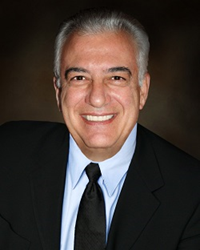 'Behind Every Fortune' . . . captures in exquisite detail the political intrigue of the early 20th century . . . . Mr. Amoroso brings to life the "Monopoly man" through his well-written prose and extensive historical research.
Wilmington, NC (PRWEB) February 26, 2014
Behind Every Great Fortune™ is a riveting, new novel full of intrigue, murder, and chaos spanning the globe. The novel bursts with notorious historical figures, including Mata Hari, Rasputin, Vaslav Nijinsky, Margaret Sanger, and, of course, Otto Hermann Kahn, the financier and philanthropist around whom Mr. Amoroso builds his story. These colorful characters and their larger-than-life reputations are expertly balanced by Mr. Amoroso's deft inclusion of historical fact.
Readers will find Behind Every Great Fortune™ a thrilling treatment of the frequently chaotic decade that shook the entire world.
Hailed as an "exciting, imaginative novel with many scenes of high dramatic intensity," Behind Every Great Fortune™ keeps readers on the edge of their seats. The novel's relevance is considerable as we approach the 100th anniversary of the assassination of Archduke Franz Ferdinand and the outbreak of WWI. These events figure prominently in the novel, along with the Russian Revolution, the first terrorist attack on New York City, as well as many instances of betrayal, decadence, and corruption.
Behind Every Great Fortune™ was released on February 21, Otto Kahn's birthday, as a digital download for Amazon Kindle, Barnes & Noble Nook, as well as other eReaders, smart phones, and laptop and PC systems. ISBN: 978-1-63062-001-1. The book is also available in paperback for $15.99, (360 pp), ISBN: 978-1-63062-000-4.
Frank Amoroso
Frank Amoroso was born in New York City, and grew up near Long Island's Gold Coast, the site of Otto Kahn's Oheka Castle. A monument to power and wealth, Oheka Castle was a magnet for illustrious figures and lavish parties, and is now on the National Register of Historic Places. Mr. Amoroso, a lawyer, is working on the Oheka Chronicles, which features Behind Every Great Fortune™ as the first in a trilogy of books about Kahn and his estate. He currently resides in North Carolina with his wife and family.