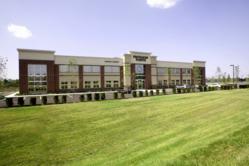 Beavercreek, OH (PRWEB) October 10, 2012
Franklin University, one of the leading educators of working adults, is pleased to announce it will sponsor this year's Beavercreek Chamber of Commerce's Annual Business Expo at the Wright State Nutter Center on Oct. 25. In addition to more than 60 business displays, the event will feature an informative seminar presented by Franklin University, discussing the importance of social media in today's business environment.
This event provides the opportunity to promote local business to the public as well as other businesses.
"Sponsoring such an important event further demonstrates our long-standing commitment to the community," said Bill Chan, Executive Director of Domestic Expansion and Regional Campuses at Franklin University. "Involvement with the Beavercreek Chamber of Commerce, and specifically this event, is a natural extension of our mission to provide access to those looking to further their career goals."
In June, Franklin announced the addition of a new regional location at 3800 Pentagon Blvd. in Beavercreek, Ohio, continuing the University's mission to provide high quality, relevant education enabling the broadest possible community of learners to achieve their goals and enrich the world.
With classes set to begin this month, Franklin's new Beavercreek location will provide students from Clark State Community College, Sinclair Community College, Edison State College, as well as local students with previously earned credits higher accessibility to earn their Bachelor's degree through the University's transfer friendly programs. Students will have access to face to face programs, on-site advising services and student services such as a testing center. A grand opening event is currently being developed.
Franklin offers a number of undergraduate programs through its College of Arts, Sciences & Technology, College of Business, and College of Health & Public Administration, as well as Graduate Programs in areas of Business, Human Resources, Marketing, Healthcare, Public Safety, Accounting and Computer Science.
Students benefit from Franklin's acceptance of previously earned college and professional education credits, minimizing the time and money it takes to earn a degree. In fact, about three-fourths of Franklin's bachelor's degree students have transferred credits from other schools. This transfer-friendly policy, coupled with the University's convenient class schedules and regionally accredited curriculum allow today's adult students to achieve their education and career goals in balance with their personal, career, and financial responsibilities, all while staying within their own community.
For more information on Franklin University's new Beavercreek regional location, email Beavercreek(at)franklin(dot)edu or call 937.705.6914.
About Franklin University
Founded in 1902, Franklin University is one of the leading and most experienced educators of adult students. Annually, more than 11,000 students attend Franklin, both at its Main Campus in downtown Columbus, Ohio, three Central Ohio locations, and at its location in Indianapolis, in addition to online. Franklin offers more than 40 undergraduate and graduate programs (with four new graduate programs available Winter 2013) and graduates more than 1,500 students annually. The University's MBA program is offered internationally through agreements with institutions in Europe and the Middle East. Further information regarding Franklin University can be found at http://www.franklin.edu.
###