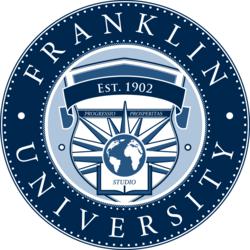 Columbus, OH (PRWEB) November 02, 2012
Franklin University, one of the leading educators of working adults, is pleased to announce the election of Cindy Keitch, Senior Vice President and Retail In-Store Channel Director, Huntington National Bank, as its newest Board member. Keitch was recommended by the Board Nominating Committee during a recent meeting.
"We are excited to welcome Cindy Keitch to our board," said Gary James, Chair of the Franklin University Board of Trustees. "Her career experience and accomplishments will provide a natural complement to our existing Board membership and will help to further strengthen our leadership as we position Franklin University for future growth."
Cindy Keitch Background
Cindy Keitch has over 25 years of banking experience, serving in various management and leadership roles at Huntington National Bank including Indiana Regional President and East Retail Area Manager. In her current role as the Senior Vice President and Retail In-Store Channel Director, Cindy develops and executes the Retail Banking strategy to meet financial goals within the in-store sales and service delivery channels. As a vice president and director, she develops initial business strategies, manages operations of plan execution, and routinely partners with business leaders to evaluate current and future business environments.
Prior to joining Huntington in 1994, Cindy held various positions with Fifth Third Bank and National City Bank. She received her bachelor's degree in Finance from Franklin University in 2004.
Franklin University is committed to building strategic relationships within the community. Currently 24 local business leaders make up the Franklin University Board of Trustees.
About Franklin University
Founded in 1902, Franklin University is one of the leading and most experienced educators of adult students. Annually, more than 11,000 students attend Franklin, both at its Main Campus in downtown Columbus, Ohio, three Central Ohio locations, and at its newest location in Indianapolis, in addition to online. Franklin offers 30 undergraduate majors (including the new B.S. in Nursing (RN-BSN) Major available this Winter) as well as five graduate programs and graduates more than 1,500 students annually. The University's MBA program is offered internationally through agreements with institutions in Europe, the Middle East, and Asia. Further information regarding Franklin University can be found at http://www.franklin.edu.
###