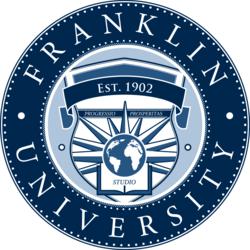 Columbus, OH (PRWEB) September 04, 2012
Franklin University, one of the leading educators of working adults, is proud to announce the launch of its newest online feature, allowing students to accept or decline their Federal Direct Student Loans with the simple click of a mouse.
Through the launch of this new tool, students now have the ability to click on the University's Web Advisor link through the myFranklin portal to accept their financial aid award online, rather than having to wait to have the letters printed and mailed out. As a result of the new tool, a paper Financial Aid Award will only be required when students need to change the amount they plan to borrow.
The Franklin University Financial Aid Office is committed to simplifying and improving its processes. This latest online loan processing has been added to online award letters as part of a comprehensive plan to streamline the University's processing.
About Franklin University
Founded in 1902, Franklin University is one of the leading and most experienced educators of adult students. Annually, more than 11,000 students attend Franklin, both at its Main Campus in downtown Columbus, Ohio, three Central Ohio locations, and at its newest location in Indianapolis, in addition to online. Franklin offers more than 30 undergraduate majors and nine graduate programs (including four new graduate programs available winter 2013) and graduates more than 1,500 students annually. The University's MBA program is offered internationally through agreements with institutions in Europe, the Middle East, and Asia. Further information regarding Franklin University can be found at http://www.franklin.edu.