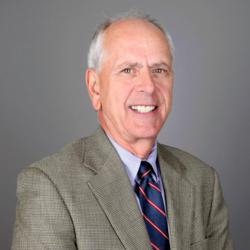 Columbus, Ohio (PRWEB) February 12, 2013
During its regularly scheduled January meeting, Franklin University's Board of Trustees unanimously elected Gary Flynn as its new chairman. Flynn replaces Gary James, who served as Board Chair for the past term.
Flynn joined the board in 2002 and currently serves on the Communications & Advancement Committee. He earned his bachelor's degree in Business Administration from Franklin University in 1971. Flynn retired from Abbott Laboratories, a leading global broad based healthcare company, after serving 33 years. He resides in the Central Ohio area where he also serves on numerous community boards.
During the January meeting, the Board also elected Mary Laird Duchi as Vice Chairwoman. Duchi recently joined the Franklin Board of Trustees, bringing an extensive background in both the private and public sectors. She joined Battelle in 1977 and during her tenure held a variety of positions including her last position as Vice President, Operations and Systems Services. Duchi has volunteered her time on a number of committees and boards. She earned her MBA in Finance and Quantitative Methods from The Ohio State University and her BBA in Finance from the University of Michigan. Duchi currently Chairs the Infrastructure Committee and is a member of the Academic/Student Committee and Finance Committee.
Sue Doody will remain Secretary for the Franklin University Board of Trustees. Doody is President of Lindey's Restaurant in Columbus, Ohio, received the YWCA Woman of Achievement Award in 1992, and was named Restaurateur of the Year by the Central Ohio Restaurant Association in 1994. As a Franklin Trustee, Sue serves as a member of the Academic/Student Committee and the Audit Controls and Compliance Committee.
The Franklin Board of Trustees governs the University utilizing leadership comprised of respected business and community leaders. Members of the University's Board apply their extensive business and professional experience to help guide the direction of the University and help it effectively adapt to anticipated changes in society and the business community.
Other Board members include: Jack Cartner, Jo Ann Davidson, Phil Fankhauser, Ted Ford, Anthony Gonsalves, Eugene Griffin, Bruce Hagen, Judy Huang, Gary James, Matthew Jauchius, Carl Johnson, Floyd Jones, Cindy Keitch, Gregory Lashutka, Clarke Price, Peter Roche, John Ruhlin Jr., Ralph Sanese Jr., Pam Springer, and Carole Watkins.
About Franklin University
Founded in 1902, Franklin University is one of the leading and most experienced educators of adult students. Annually, more than 11,000 students attend Franklin, through its Main Campus in downtown Columbus, Ohio, three Central Ohio locations, regional locations in Beavercreek, Ohio and Indianapolis, as well as at five co-locations across Ohio, in addition to online. Franklin offers more than 40 undergraduate and graduate programs (with four new graduate programs available Winter 2013) and graduates more than 1,500 students annually. The University's MBA program is offered internationally through agreements with institutions in Europe and the Middle East. Further information regarding Franklin University can be found at http://www.franklin.edu.