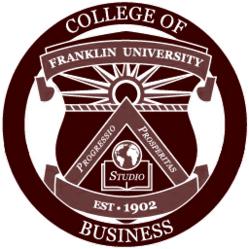 Columbus, OH (PRWEB) September 06, 2012
Franklin University, a leading educator of working adults, is pleased to announce the addition of its new Master of Science in Human Resource Management to its College of Business offerings beginning in Winter 2013.
High-performance organizations are seeking talented individuals who understand that HR has evolved into a more strategic role less defined by transactional administrative activities.
The Master of Science in Human Resource Management (MS HRM) from Franklin University prepares graduates to oversee complex employee benefit plans, understand changing labor laws, and become "strategic partners" to CEOs, providing an opportunity to advance their career and organization's mission.
Graduates of the new MS HRM will benefit from the extensive real-world expertise of Franklin's highly qualified instructors. The 16-month program will provide graduates with the skills needed to:

Develop and implement training, performance management, and total reward systems
Manage change and labor-management practices in a global environment
Recognize international Human Resources Management practices, making adjustments for cross-cultural differences
Critically analyze and recommend strategic action plans to implement strategies that foster collaboration, work/life balance, and commitment
Apply learning and new insight immediately at work
The M.S. in Human Resource Management is just one of the four new graduate programs available at Franklin. The University is also adding a M.S. in Business Psychology, Master of Healthcare Administration, and Master of Public Administration to its Winter 2013 offerings.
About Franklin University
Founded in 1902, Franklin University is one of the leading and most experienced educators of adult students. Annually, more than 11,000 students attend Franklin, both at its Main Campus in downtown Columbus, Ohio, three Central Ohio locations, and at its location in Indianapolis, in addition to online. Franklin offers more than 30 undergraduate majors as well as nine graduate programs (including four new graduate programs available Winter 2013) and graduates more than 1,500 students annually. The University's MBA program is offered internationally through agreements with institutions in Europe and the Middle East. Further information regarding Franklin University can be found at http://www.franklin.edu.