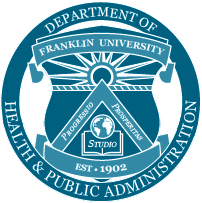 Columbus, OH (PRWEB) September 11, 2012
Franklin University, a leading educator of working adults, is pleased to announce the addition of its new Master of Public Administration to the College of Health & Public Administration offerings beginning in Winter 2013.
Unprecedented challenges are creating the demand for effective, ethical and proactive public leaders.
The Master of Public Administration (MPA) from Franklin University emphasizes leadership, strategic thinking, and ethics - providing an opportunity for graduates to advance their careers and organization's mission.
The 16-month program provides curriculum designed to guide graduates in:

Developing expertise to improve organizational performance and serve the public interest
Applying technology, critical thinking, and communication skills to effectively engage in dialogue with diverse audiences
Using concepts and tools from finance, human resources, information technology, management sciences, and statistics in problem solving, decision making and issues management
Applying a public service perspective when making decisions about policy and program, and the administration of public and nonprofit organizations
Using financial, network and strategic management concepts and tools in problem solving and scission making about administrative, programmatic, and policy issues
Applying leadership learning and project management skills immediately at work
The Master of Public Administration is just one of the four new graduate programs available at Franklin. The University is also adding an M.S. in Business Psychology, Master of Healthcare Administration, and M.S. in Human Resource Management to its Winter 2013 offerings.
About Franklin University
Founded in 1902, Franklin University is one of the leading and most experienced educators of adult students. Annually, more than 11,000 students attend Franklin, both at its Main Campus in downtown Columbus, Ohio, three Central Ohio locations, and at its location in Indianapolis, in addition to online. Franklin offers more than 30 undergraduate majors as well as nine graduate programs (including four new graduate programs available Winter 2013) and graduates more than 1,500 students annually. The University's MBA program is offered internationally through agreements with institutions in Europe and the Middle East. Further information regarding Franklin University can be found at http://www.franklin.edu.