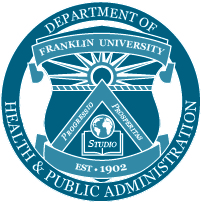 Columbus, OH (PRWEB) May 25, 2012
Franklin University, a leading educator of working adults, now offers a newly enhanced online Healthcare Information Major, providing students with the skills necessary to lead in this cutting-edge field where healthcare meets information technology.
The entire healthcare system is built upon information – patient data, medical data, insurance and billing information. Highly-sought-after Healthcare Information Management professionals are experts in managing patient health information and medical records, and are experts in processing, analyzing and reporting information vital to the healthcare industry.
With the Healthcare Information Management undergraduate major from Franklin University prepares students to integrate the management of health information throughout the organization, as well as evaluate the development and implementation of information systems solutions. This online, degree-completion program provides a seamless pathway from previously earned healthcare-related credits, to a bachelor's degree, and enables students the eligibility needed for the highly valued Registered Health Information Administrator (RHIA) Certification.
The converging fields of business, information technology and healthcare management offer a multitude of career options in a variety of healthcare settings. Because advancing the best use of information and management systems for the betterment of healthcare has become a goal for all healthcare agencies, there has never been a better career outlook for this industry.
Degree Requirements
Students who are credentialed (certified, licensed, registered or degreed) healthcare practitioners, managers or administrators are eligible for this major. Students who do not have an associate's degree in healthcare may be eligible candidates for the Healthcare Information Management major upon completion of 24 semester hours from transfer credit in an approved related discipline.
Graduates of Franklin's Healthcare Information Management Major will be well-qualified to hold a variety of positions in hospitals, clinics, long-term care facilities, consulting firms, government agencies, insurance companies, software vendors, health maintenance organizations, or regulatory agencies.
About Franklin University
Founded in 1902, Franklin University is one of the leading and most experienced educators of adult students. Annually, more than 11,000 students attend Franklin, both at its Main Campus in downtown Columbus, Ohio, three Central Ohio locations, and at its location in Indianapolis, in addition to online. Franklin offers more than 30 undergraduate majors as well as five graduate programs and graduates more than 1,500 students annually. The University's MBA program is offered internationally through agreements with institutions in Europe and the Middle East. Further information regarding Franklin University can be found at http://www.franklin.edu.
###