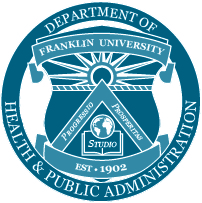 Indianapolis, IN (PRWEB) August 10, 2012
Franklin University of Ohio is proud to announce it will host the Indiana Hospital Association (IHA) for its initial On the CUSP: CAUTI Initiative Learning Session. The session will be held on August 23 at Franklin's Indianapolis campus, located at 8415 Allison Pointe Blvd.
IHA's partnership with several hospitals across Indiana to work toward the On the CUSP: CAUTI initiative is dedicated to reducing Catheter Associated Urinary Tract Infections. The August 23 session will have an educational and collaborative focus, and will serve as the primary implementation strategy for the Hospital Engagement Network's (HEN) Partnership for Patients activities.
As one of the leading educators of working adults, Franklin University is dedicated to educating professionals who can enhance the quality of life in our communities. By hosting the inaugural IHA On The CUSP learning session, education and healthcare join to find solutions to today's healthcare issues.
"We are pleased to host this event as part of our service to our communities," said Marnie Glanner, executive Director the Franklin University Indianapolis Location. "By supporting the IHA in their education and research initiatives, we help improve healthcare overall. The IHA and their constituents are to be commended for their dedication to improving lives through better healthcare."
About Franklin University
Founded in 1902, Franklin University is one of the leading and most experienced educators of adult students. Nationally recognized for its student-centered approach, the University offers accessible, relevant, and high-quality education to more than 11,000 students annually, both on campus and online. Franklin University graduates more than 1,500 students each year.
Franklin University in Indianapolis, IN is regulated by: The Indiana Commission on Proprietary Education, 302 W. Washington St., Room E201, Indianapolis, IN 46204, Toll Free Number 1.800.227.5695 or 317.232.1320.
Franklin University is accredited by The Higher Learning Commission of the North Central Association of Colleges and Schools, 30 N. LaSalle St., Suite 2400, Chicago, IL 60602-2504, 312.263.0456.