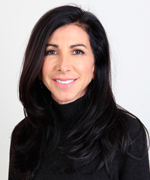 Columbus, OH (PRWEB) July 15, 2015
Franklin University, a leading educator of working adults, is pleased to announce the appointment of Dr. Karen Miner-Romanoff as the Associate Provost for Academic Quality and Executive Director of the International Institute for Innovative Instruction (i4) at Franklin University. In this role Dr. Miner-Romanoff will oversee i4, home to Franklin's highly experienced and credentialed design professionals who employ innovative design practices, solidifying its standing as a global leader in the design of interactive and engaging learning experiences for diverse learner populations around the world. Dr. Miner-Romanoff will build upon the Institute's current efforts to engage in intra-institutional collaborations and inter-institutional partnerships that: assure academic quality and support instructional innovation; advance the practice and scholarship of instructional design, teaching excellence, and learning outcomes assessment; and support learners, educators and thought leaders in adapting to the needs of learners in the 21st century.
Dr. Miner-Romanoff's academic and professional path illustrates both leadership and commitment to student success, establishing institutional partnerships, and advancing educational excellence. She holds a doctorate in public policy and administration from Walden University, a juris doctorate from the University of Toledo College of Law where she graduated valedictorian, a master of arts in public policy and administration from The Ohio State University, and a bachelor of science in criminal justice from Arizona State University.
Since joining Franklin University in 2011, Dr. Miner-Romanoff has served the mission and goals of the university in a number of significant ways. A recent candidate to the Fulbright Specialist Roster administered by the United States Department of State Bureau of Educational and Cultural Affairs, Dr. Miner-Romanoff has served as dean of the College of Health and Public Administration; chaired the Academic Partnerships Task Force; delivered numerous academic papers and presentations; established the criminal justice undergraduate program and established its 25-member advisory board; established the Criminal Justice Speaker Series and Department of Youth Services Art Exhibit Event; elevated the Scholarship Forum she established from a University-wide to a community-wide event; and served as advisor to the Alpha Phi Sigma National Criminal Justice Honor Society.
Dr. Miner-Romanoff brings public, private, and non-profit sector experience to her new role. She has served as special assistant to the chief of staff and chief counsel for the Office of the Attorney General of the State of Ohio, as counselor for the Romanoff Group, as associate attorney for Squire, Sanders & Dempsey Attorneys at Law; and as a judicial clerk for the United States Court of Appeals, Sixth Circuit and the United States District Court, Northern District of Ohio.
Her academic experience includes over a decade of teaching and course development experience having served as a lecturer at The Ohio State University, assistant professor at Capital University in the Criminology and Sociology departments, and as an adjunct professor at Capital University.
Dr. Miner-Romanoff remains active through community service and leadership. She is a certification peer reviewer for the Academy of Criminal Justice Science; serves on the Ohio Juvenile Justice Alliance Steering Committee, (Children's Defense Fund); Ohio Inspector General Fraud Conference Task Force Steering Committee; as a mentor for the John Glenn School of Public Policy: The Ohio State University; on the American Bar Association and on the Juvenile Justice Sentencing and Standards committee.
About Franklin University
Founded in 1902, Franklin University is one of the leading and most experienced educators of adult students. Annually, nearly 10,000 students attend Franklin, through its Main Campus in downtown Columbus, Ohio, three Central Ohio locations, regional locations in Beavercreek, Ohio and Indianapolis, as well as at five co-locations across Ohio, in addition to online. Franklin offers more than 40 undergraduate and graduate programs (including the new Social Sciences and Entrepreneurship Bachelor of Science programs) and graduates more than 1,500 students annually. The University's MBA program is offered internationally through agreements with institutions in Europe and the Middle East. Further information regarding Franklin University can be found at http://www.franklin.edu.
Franklin University is accredited by The Higher Learning Commission (HLC), the International Assembly for Collegiate Business Education (IACBE), and the Commission on Collegiate Nursing Education (CCNE).