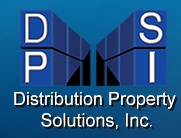 The Franklin, Tennessee area was selected based upon its central location to major distribution hubs and because of its business friendly environment
Franklin, TN (PRWEB) April 25, 2014
Steve Cappella, President and CEO of DPSI says "The Franklin, Tennessee area was selected based upon its central location to major distribution hubs and because of its business friendly environment. We couldn't be more excited about the expansion to Tennessee. The new location along with our expanded dealer network will serve clients in the Midwest, Northeast and Southeast regions."
Cappella's decision to expand east has been in the works for over two years and will capitalize on the projected growth of the Northeast and Southeast deep water ports, manufacturing re-shoring and the U.S. energy boom. These economic factors are increasing demand for the company's innovative products and services.
Distribution Property Solutions, Inc. is a privately held corporation established in 1999 that has helped hundreds of distribution and manufacturing clients implement high density storage systems. The company's forty (40) employees and seasoned management team offer a combined experience of over 100 years in storage system design, project implementation and material handling installations.
DPSI's flagship brands include Pallet Shuttle, a deep lane bulk storage system and GlideRack, a high capacity mobile racking system. These innovative solutions help companies do more in less space.
The firm's modular cold storage systems and warehouse revitalization services assist brokers, tenants, owners and municipalities with conversion of obsolete buildings into high capacity warehouse facilities.
DPSI offers its products and services through both direct sales and its international dealer network. Their clients include high profile companies such as Anheuser-Busch, Miller/Coors, Pepsi, Sysco, U.S. Foods and Hanesbrands.