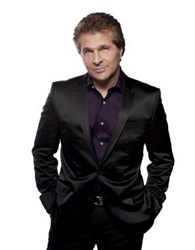 The idea was to combine the attitude and musical values of the music that inspired me with a more contemporary body of material.
(PRWEB) November 13, 2013
Successful NY exec goes 'home' to pursue musical dream. Business owner Frank Shiner and Grammy-winning producer record worldwide holiday hit song in advance of debut album.
Frank Shiner has recorded the Chris Rea song "Driving Home For Christmas," and the Gary Katz-produced track is being released on 11/12/13 to kick off this year's holiday season. Although the single is the first for Shiner, it's the fulfillment of a long-time goal of an artist who put his artistic ambitions on hold to provide for his family, and only now is stepping forward to continue his singing career.
Shiner's creative story got off to a promising start when he came to New York City after college and immediately started to land roles on television and on the stage. Although the desire to be a performer never completely subsided, it took a back seat while he built a successful business, and then it resurfaced when he got up to sing at a restaurant that held an open mic night for jazz musicians. After his first three songs, the band leader invited Frank to audition as the permanent male lead singer which inspired him to resume his singing career.
A series of events put him in contact with Ken Levy, a manager who had a two-decade tenure in marketing at Arista Records working with all of the label's top artists, and Levy in turn introduced Frank to veteran producer Gary Katz, whose track record includes the classic series of albums by Steely Dan. Together, they began to sketch out a plan to record "new standards" written by some of the most successful composers of the last half-century: Leonard Cohen, Randy Newman, Van Morrison, Paul Simon, Tom Waits, Elvis Costello, Doc Pomus and others. "The idea," Frank says, "was to combine the attitude and musical values of the music that inspired me -- the era of Sinatra and Darin -- with a more contemporary body of material." With that goal in mind, A&R veteran Mitchell Cohen (Columbia, Arista and Verve Records) was brought in to work with Shiner and Katz in coming up with the right repertoire.
Before going into the studio to record Shiner's debut album, it was decided to precede the project with a Christmas song, and after considering a number of well-known seasonal songs, Frank decided to go with a less mainstream selection, Rea's 1988 "Driving Home For Christmas," released as a non-album single by Rea in the U.K. twice, in '88 and then again in 2007. The song was also cut in 2011 by X-Factor singer Stacey Solomon, whose version was first done for a commercial, but the reaction was so strong that it was released as a single that charted in 11 European countries.
"I responded so strongly to the song," Shiner says, "and I think it should be discovered by a wider audience in the U.S."
For further information, contact:
Ken Levy
ken(at)combustionmarketing(dot)com