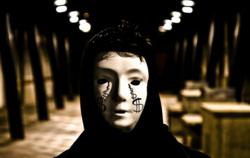 What really raises a red flag concerning these small purchases (which are after all very common) is when they take place in a rough neighborhood, where there are higher crime rates.
El Segundo, CA (PRWEB) June 17, 2013
Fraud protection helps consumers feel safe when swiping their cards or shopping online. Having this type of defense in place today is especially important as identity fraud has increased by one million incidents over the past year, according to research company Javelin Strategy, which amounts to $21 billion in stolen funds. With such high security measures in place, GoBankingRates.com finds many cardholders are accidentally triggering their own fraud alerts causing their bank account to freeze. The personal finance site releases a new report to help consumers avoid the frustration of dealing with an unnecessary fraud alert.
In their report, GoBankingRates.com investigates the most common triggers of a bank fraud alert, and identifies ways consumers can accidentally set off these red flags through their own purchasing behaviors.
1. Performing a transaction out of town.
One of the easiest ways consumers can end up with a frozen account is by heading out of town and swiping a card, according to the report. An attempted transaction from a location other than where the cardholder lives is a giant red flag to the bank, since card thieves will likely head out of town before using stolen information to make a purchase.
Of course, there's always the chance cardholders are simply traveling, but a freeze is put in place nonetheless. Banks doesn't know their customers' vacation plans and will err on the side of caution unless card users direct them otherwise.
2. Making a large purchase from a vendor where thieves typically shop.
Sol Nasisi of personal finance site BestCashCow.com tells GoBankingRates.com that certain items are typically associated with card fraud, such as consumer electronics and jewelry. Small transactions here and there — DVDs from Best Buy or earrings from Macy's — probably aren't going to sound off any alarm bells, at least at first. However, if shoppers are buying a new flatscreen TV to go with their jet ski and put the purchase on a card, card owners can expect a call from the bank.
3. Buying gas in a "bad" neighborhood.
Card transactions occurring in bad neighborhoods set off fraud alerts often. "Criminals who steal credit cards usually test them out by making small purchases that are likely to go unnoticed by the card's owner," writes Sam Burgoon on PocketSavvy.com, adding, "What really raises a red flag concerning these small purchases (which are after all very common) is when they take place in a rough neighborhood, where there are higher crime rates."
See the full report here: http://www.gobankingrates.com/banking/5-common-ways-accidentally-trigger-fraud-alert-bank-account/
For questions about this report or to speak with a GoBankingRates editor, please use the contact information below.
About GoBankingRates
GoBankingRates.com is a national website dedicated to connecting readers with the best interest rates on financial services nationwide, as well as informative personal finance content, news and tools. GoBankingRates collects interest rate information from more than 4,000 U.S. banks and credit unions, making it the only online rates aggregator with the ability to provide the most comprehensive and authentic local interest rate information.
Additionally, GoBankingRates.com partners with a number of major media outlets such as Business Insider and US News & World Report to provide compelling and edifying personal finance content. Its expert editors have been featured and quoted on several premier finance websites like Yahoo! Finance, Forbes, The Street, Huffington Post and more.
Learn more at http://www.gobankingrates.com/.
Contact:
Jaime Catmull, Director of Public Relations
GoBankingRates.com
JaimeC(@)GoBankingRates(dot)com
310.297.9233 x261
###
Image: Kanno Filth via Flickr Creative Commons