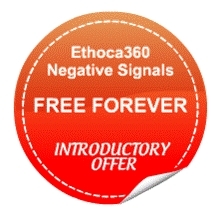 "It is valuable to know that one transaction you are screening is linked to another that is fraudulent or has caused another merchant harm." -- Ori Eisen, Founder and Chief Innovation Officer, 41st Parameter
London, England and Scottsdale, Ariz. (PRWEB) April 20, 2010
Ethoca Limited and 41st Parameter Inc., two leaders in the fraud detection and prevention space, have announced that 41st Parameter supports Ethoca's recently-announced free Ethoca360 Negative Signals service.
Merchants use Negative Signals to check orders in real-time against the Global Fraud Alliance (GFA) repository – a rapidly growing database of over 500 million transactions compiled by Alliance members. The check can reveal a history of suspicious behaviors, chargebacks, fraud, or data inconsistencies linked to a current order. This information helps the merchant assess risk and lower their fraud losses.
FraudNet is 41st Parameter's fraud screening platform for online properties that prevents fraud across a wide range of online activities, including account enrollment, authentication and Internet transactions. FraudNet combs through data available in transactions, augmented with signals from its leading DeviceInsight device intelligence technology, for signs of intentional deception and flags potentially fraudulent transactions for further investigation. With powerful link analysis tools built into FraudNet, investigators can rapidly assess the transaction and decide whether the risk of fulfilling the order outweighs the potential profit.
"We are pleased that Ethoca is offering Ethoca360 Negative Signals without cost," said Ori Eisen, Founder and Chief Innovation Officer at 41st Parameter, "and we are delighted to support this through FraudNet. When a transaction is flagged for review, it is valuable to know that one transaction you are screening is linked to another that is fraudulent or has caused another merchant harm. By eliminating the cost barrier to adoption, Ethoca has ensured that it will be widely used, multiplying its value to online merchants and the fraud-fighting community."
"41st Parameter's FraudNet is an excellent fraud prevention platform used by many large online merchants, airlines and financial institutions," said Andre Edelbrock, CEO, Ethoca. "We're excited to have our technology made available through this highly respected platform. Ethoca360 Signals is designed to help fraud managers make more accurate decisions faster, by identifying risky transactions based on past consumer behavior linked to the current transaction. The more you know, the less you have to guess, and we know that the goal of all FraudNet users is to prevent the most fraud while letting valid transactions pass through quickly, and minimizing costs and manual review. Our solutions combine well to achieve that goal for the retail community."
Credit card fraud a growing problem
Online merchants and others taking orders by phone, fax, or catalog, have a much more difficult task protecting their business against credit card fraud than traditional merchants who deal face-to-face with the customer.
"Card-not-present" fraud is no longer a cottage industry. E-commerce fraud alone totaled over $4 billion in the United States in 2009, a year of weak retail sales. With fraudsters learning how to do an end-run around some existing tools, a new generation of fraud technology has been needed. Ethoca now offers some of that technology for free to all online merchants in an effort to build broader industry collaboration.
Ethoca360 Negative Signals
Ethoca360 Signals uses intuitive color-coded warning signals to identify patterns that indicate either fraud risk or a probable good order. The signals indicating fraud risk are called Negative Signals, while good transaction histories create Positive Signals. Merchants can check just one order at a time or whole batches of orders, all in real time.
Ethoca's new service, which makes the Negative Signals available for free, is the first and only one of its kind. For merchants who sign up now and until further notice, Ethoca has committed to keeping the negative signals version of Ethoca360 Signals free forever.
Apply now at http://www.ethoca.com/negative-signals-apply-now/. A free product sheet is available at http://www.ethoca.com/negative-signals-info.
Ethoca360 Signals
Merchants desiring richer information can upgrade to the full version of Ethoca360 Signals, which provides positive context that can speed and automate a higher degree of fraud screening than Negative Signals alone.
With Positive Signals, merchants get a more comprehensive risk analysis of your transaction, and the ability to positively confirm good customers and low-risk orders. They can also see more sophisticated patterns, such as "deep linking" fraud, where current transactions are linked through seemingly good orders that haven't been charged back yet, but connect to historical fraudulent orders -- a pattern visible only if one has both positive and negative data.
Ethoca and 41st Parameter have been fighting fraud in a strategic alliance since 2008.
About 41st Parameter
41st Parameter provides solutions for detecting and preventing fraud across multiple channels for the world's most valued and recognizable brands. Leading financial institutions, e-commerce companies, and travel services businesses rely on 41st Parameter's technology to protect them from cybercrime threats including card not present fraud, new account origination fraud, phishing and account compromise, credit bust outs, and fraud ring attacks. Founded in 2004, 41st Parameter makes the process of detecting and preventing fraud easier and more effective, reducing both expenses and potential losses. As a leading web fraud detection innovator the company supplies industry-proven solutions that integrate advanced device identification with comprehensive risk management capabilities. To learn more about 41st Parameter, visit the41st.com.
About Ethoca
Ethoca360 Signals and Negative Signals is a fraud detection service that works with any fraud-screening tool, process or methodology. With offices in Dublin, Toronto, and New York, Ethoca provides anti-fraud services to businesses taking credit card orders online, by fax, through catalogs and by telephone. Ethoca pioneered and mastered the concept of collaborative fraud management to fight online credit card fraud. Learn more at http://www.ethoca.com.
###