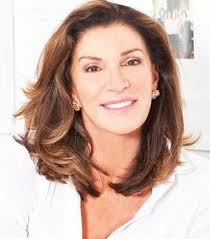 Toronto, Ontario (Canada) (PRWEB) March 02, 2012
Hilary Farr, Host of W Network's hit series "Love it or List it": "My day job is hosting, "Love it or List it" on the "W" network. Something a bit different is happening at 6 pm on March 8th, Women Strut for Women. I am hosting this Fred Victor event and looking forward to being part of this wonderful cause, raising funds for women who are homeless. The Strut food and fashion fundraising event will be a lot of fun and the money will go directly to help women get what they need to rebuild their lives. We women are powerful. Together, we can create positive change."
It's Women Strut for Women, because there's a fashion show with a nice diverse group of "strutters" who will show off Toronto designers from Frou Frou Vintage, Fresh Collective and NineWest Shoes spring collection. The models will be strutting to the fab music of Suzana d'Amour. Delectables will be delivered by Chef Fawzi of Veloute Bistro and Catering in the Beaches. Wine will be provided by our sponsor Barefoot Wine and Bubbly.
The event will be held on International Women's Day, a perfect day to put the boots to poverty. We will be presenting the Women with Purpose - Mary Sheffield Award. It is the award created by Fred Victor to honour women who have taken leadership on homelessness and poverty and made a difference in our city.
Ticket sales go toward supporting Fred Victor Women's Services — a 40-bed emergency shelter and a day program. They are safe havens, sources of information and referral, and access points for health services for women who are homeless or living below the poverty line in downtown Toronto.
Fred Victor is a Toronto-based non-profit organization that works with people who are on the street, living in shelters or who have extremely low or no income and so don't have enough money to buy adequate food and housing. It's an innovative organization that touches 1,000 people a day and really does have success in helping people find a better place in their lives. Fred Victor has been in the downtown core since 1894.
Strut Event Sponsored by: Ivanhoe Cambridge Inc + Telus FundChange
###