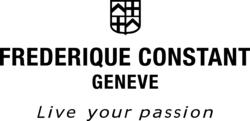 It is this same Passion that guides Frédérique Constant on its highly successful journey through the world of fine watch making
Geneva, Switzerland (PRWEB) February 03, 2012
"We had to face much faster cars but we managed to survive, not without a strong effort."
--Enrique Nava, Driver Car 296, Winner 2nd. Place
"I think is the best road event in the world. I have raced seven times The Panamericana."
--Alfredo García de Jalón, Driver Car 205, 6th place
About La Carrera Panamericana
With a history dating back to 1950, La Carrera Panamericana is one of the most emblematic classic car rallies in the world and has become a true legend, a race that hosts hundreds of drivers and co-drivers and millions of classic car aficionados.
After the Mexican section of the Panamerican Highway was completed in 1950, a five-day race across the country was organized by the Mexican government to advertise this feat and to attract international business into Mexico. The race ran almost entirely along the new highway, which crossed the country from north to south for a total distance of over 3,300 kilometers (2,100 mi).
This year, during the 24th edition of the event, one hundred and eighteen cars with drivers from 15 different nationalities participated in La Carrera Panamericana. They traveled across Mexico, starting their journey in Huatulco, located on the south coast of Mexico, to finish seven days later in the colonial city of Zacatecas.
For Frédérique Constant, sponsoring La Carrera Panamericana forms an exciting and logical new chapter in its history of classic car related sponsorships around the world in the past. If there is one element that is required to take part in La Carrera Panamericana, it is true Passion. It is this same Passion that guides Frédérique Constant on its highly successful journey through the world of fine watch making.
The Frédérique Constant Limited Edition
To celebrate the 24th edition of La Carrera Panamericana race, we introduce two new timepieces, both edited in a limited edition of 1888 pieces for each dial version. Featured with a 43mm diameter polished stainless steel case, the new introductions are equipped with the new FC-435 hand-wound calibre with small second. Water resistant up to 5 ATM, you will be able to see the decorated movement through the case back thanks to its sapphire glass. Two silver dial finishing, either with stainless steel hand-applied indexes or with rose gold plated hand-applied indexes. These two new limited editions display the original logo of the race on the dial and on the decorated movement. This collection is entirely inspired by the magical universe of classic and vintage cars.
Interview with Peter Stas, cofounder and CEO of Frederique Constant
Why is Frederique Constant sponsor of La Carrera Panamericana?
We have been sponsoring classic car events since 2004. Previously, we sponsored Healey events like the European Healey Meeting in St. Moritz, Healey Le Mans, Healey Heidelberg, etc. Two years ago, we took the decision to expand to other classic rallies and sponsored the well-known Peking to Paris rally. At the same time, we changed the name of the collection of classic car related watches to Frederique Constant Vintage Rally. It is to support this collection that we sponsor La Carrera Panamericana. We aim to add other classic car rallies in the future and further promote our Frederique Constant Vintage Rally Collection. Classic cars and Frederique Constant go well together, our customers appreciate the classical designs of both classic cars and our watches. Obviously, both cars and watches are mechanical loves of men around the world, another strong connection.
How did you manage to get such a prestigious sponsor contract?
This question was recently asked by a journalist. It made me think and I answered that we had a history of sponsoring classic car rallies (see above). The main reason however why I think that we have been able to become the sponsor is La Carrera Panamericana is that we always create special limited edition watches for each sponsorship. Another reason is that we are a smaller company and more flexible than our colleague watch manufacturers. The organizers of the classic car rallies speak directly with us and we also create specific merchandising materials. We try always to make the best out of a sponsoring. This is both good for the organizers of the rally and for us, it creates more visibility for both.
How about the future?
We will continue to develop beautiful watches in our Vintage Rally Collection.
In 2012, we introduce the two limited editions for the La Carrera Panamericana.
We then have following limited editions in the Vintage Rally Collection:
· Healey
· Peking to Paris
· La Carrera Panamericana
Live your passion
###