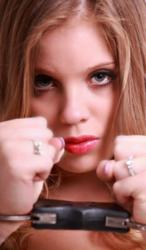 One of the most important elements of a background check service is the size of the data that is accessible.
Cincinnati, Ohio (PRWEB) November 12, 2012
Background checks are one way that businesses and individuals can use to find information about adults. The Intelligator Search company is now offering free background check searches online. These searches provide basic information about any man or woman apart from expensive private investigator searches. The information is constantly updated and provides an accurate source for anyone to use. This new free search is available using this tool on the Intelligator website 365 days a year.
A complete background check could include various types of information. A public search could include marriage records, divorce records or arrest records that could expose information about a man or a woman that could affect employment, house leases or other information that requires high levels of accuracy.
The Intelligator service now offers public information searches from national databases and presents this hard to find information that is typically reserved for investigation professionals.
Applying for employment online is one way that some employees are connecting with potential employers. The digital age has made it easier to make these connections although the risk of fraud has increased.
One way that fraud can be eliminated is to use the verification services that are offered by companies like Intelligator. Any information that employees put on job applications can be verified easily and instantly online. Double checking this information through this online service is cost effective.
One of the most important elements of a background check service is the size of the data that is accessible. Some companies or third party providers pull data from one or two sources and there are usually no guarantees of the accuracy.
Companies like Intelligator offer access to over one billion personal records that can be searched from any Internet connected device. This is helping to provide the most accurate information in the shortest amount of time possible.
Additional resources that the Intelligator service offers for individuals or business use is phone searches, sex offender checks, court records, email search and other forms of information that can be offered. These services can now be accessed free for basic searches and more detailed information can be obtained through a premium search.
These free people search options are designed to help keep the public safe by providing access to this private information.
About Intelligator Search
The Intelligator Search company has entered its one billion private records online for instant access. These records are now used by individuals, families, business owners and third party searchers that need to locate or verify information about men or women. This information is updated routinely by this data management company and both free and premium searches are offered. The Intelligator Search company is one of the first of its kind to operate entirely online and provide immediate customer service. The background check, public records, sex offender, court records and military records searches are easily printable for offline use.