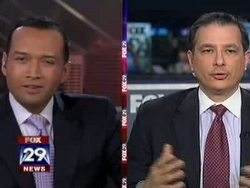 The goal ... to help 50,000 businesses grow their sales . . .
Houston, TX (PRWEB) September 15, 2010
Bert Martinez, a business development expert, the President of Bert Martinez Communications is celebrating their best year ever by giving away $50,000,000 in training to American businesses.
The goal of this program is to help 50,000 businesses by providing tools and training that they normally would not have access to because of costs. Sometimes the businesses that need the most help have the least amount of access. America's economy needs healthy small businesses and we want to help small to midsized companies to grow their sales permitting them to hire more people, this is our way of stimulating the economy. We have had a very lucky year and this is our way giving back.
Bert Martinez Communications has partnered with sponsors to help facilitate the $50,000,000.00 program. The Level 1 curriculum is perfect for almost any size or type of business from professional services to manufacturing. This is our entry-level program that retails for $2,995, it's an intense curriculum with all the bells and whistles that covers Raising Money, Marketing, Sales, HR, and much more.
Registration Deadline is December 31, 2010, or when the program is full whichever come first. Either way no application will be accepted after December 31, 2010. Registration process has a very simple application and for businesses that would like to be accepted into this free program, details can be found at http://www.bertmartinez.com/training. Please apply soon because space is limited, and we expect to hit our limit very quickly.
Martinez says "As an immigrant from Cuba I feel very humble and grateful to be in America. I'm very fortunate to have experience so much, I have a book deal in the works, we have several offices that exploding, and I've been able to hang around with some of the biggest names in business, all because my family was allowed to come to America."
BertMartinez.com seeks to empower people to discover their personal potential; empower entrepreneurs and business people to discover their business's true wealth; and, deliver our information in an entertaining and effective way that cultivates real understanding and immediate results. We do this through online programs, business consulting, and seminars.
###