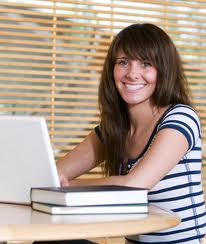 "I am so confident in my book that I will refund the purchase price to anyone that does not find a free college program in their subject of study.
Mobile, Alabama (PRWEB) August 02, 2012
Free college online is one of the most searched keywords according to a 2012 Google data metrics report. The pursuit to find low cost universities and colleges is a very real task completed by people from all walks of life in the U.S. Some students entering college and working adults going back to college can find it difficult to finance the rising costs of semester tuition. Jeff Libby, statistical researcher and author, has released his new book titled Free College Online available for sale from his informative website. This book provides thousands of universities that offer free tuition without requiring the need to obtain expensive student loans.
"I am so confident in my book that I will refund the purchase price to anyone that does not find a free college program in their subject of study," said Libby.
According to data compiled for the Free College Online book, family incomes have edged up on average of 10 percent compared with private university and public college tuition that has increased by as much as 186 percent since 1979. Websites like FindAid.org have reported that the increasingly high numbers of student loan debt are just one sobering fact of the high price of higher learning in the U.S. Students that are entering college for the 2012 school year could feel the impact of rising interest rates for student loans without congressional changes.
Unemployed adults that have struggled to find employment in a career unrelated to employment that was lost can seek state funded programs for career training. Most states have educational funds that are dispersed to adults that want to train for a new career to seek out new employment. One problem that unemployed workers face with these training programs is that they are vocational in nature. Hiring managers in most states are putting a larger emphasis on a 4-year university degree compared with entry-level vocational training.
The number of graduate degree holders annually has increased since the popularity of obtaining a graduate degree first appeared in the 1970s. Typical graduate programs like medical school, law school and business school require 6-year programs of study to receive a degree. The information that is provided in the Free College Online book can help a new student, working adult or employer that is searching for a way to eliminate the rising costs of obtaining a college education. Many of the universities that are included in this new book offer online undergraduate and graduate degree programs that can be completed quickly from an Internet connected device, PC or laptop computer.
About Free College Online Book
Jeff Libby is a statistical researcher and respected author. The drive and determination behind the Free College Online book is to help those that cannot afford the soaring costs of education find out how to get the education for no cost. This informative book is written for students, adults and business owners in every country in the world. The Free College Online book is one of the most comprehensive available on the Internet that teaches how to get a university education without paying a penny for the tuition.