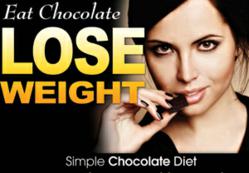 The free diet guide for the Simple Chocolate Diet is available as a download from a Florida based nutrition company and contains eating tips that make the dieting experience and sugar cravings easier to manage.
(PRWEB) February 06, 2012
A free download of the "Simple Chocolate Diet" is now available from an all natural company true healthy products based out of Merritt Island, FL to educate and help with proper nutrition and achieving weight loss goals in a gradual but effective way, by controlling appetite and sugar cravings.
The free download can be found on the company's site at this location: http://www.truehealthyproducts.com/products/dietary/the-simple-chocolate-diet
The dieting tips provided in the Simple Chocolate Diet are adaptable to several different situations, and the easy to follow guide book should enable anyone to implement the program.
The three key diet situations within the guidebook are:
Using leanest foods to help support fat loss the best.
Using Foods to provide a bit more energy but still support fat loss.
Choosing Foods Supporting a healthy long term lifestyle, not fat loss.
Along with knocking out sugar cravings, The Doctor's Chocolate has also been formulated to be an excellent appetite suppressant. For those who snack when they get stressed, this is especially fortunate. "Many people have noted that within a few minutes of eating the chocolate a calming effect is achieved, with an increase of mental alertness," says Jan Hrkach, CEO True Healthy Products.
The Simple Chocolate Diet and free guidebook is one of many diet and weight loss aids put out by True Healthy Products to help people achieve their various fitness and weight loss goals. The company provides free data on several different health related topics to be enjoyed by clients and the general public at http://www.truehealthyproducts.com.
The free diet download now available from True Healthy Products incorporates a simple numbering system to categorize foods and help dieters learn to make good eating choices on their own. By controlling sugar cravings and appetite, the diet paves the way for success.
For more information about healthy dark chocolate, all natural whole food supplements, healthy diets for weight loss or natural fitness products offered by True Healthy Products, visit their company website at http://www.truehealthyproducts.com.
True Healthy Products
2460 North Courtenay Parkway #210
Merritt Island, FL 32953
888-400-2920
http://www.truehealthyproducts.com
###