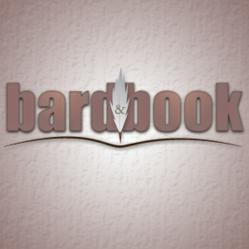 The future of publishing can be summed up in one word: community.
(PRWEB) September 21, 2012
Bard and Book Publishing announced the launch of a new publishing model that is only possible because of the ebook revolution but is poised to take that revolution even further. Instead of trying to sell as many copies of a book before it is even released, Bard and Book focuses on building a community of readers around a small group of authors.
Bard and Book's website is http://www.bardandbook.com.
The community receives free access to short stories, poems, and other created pieces. Community favorites will be considered for print distribution, taking some risk out of the equation for the publisher by ensuring that a book has appeal before investing in it.
"If Gutenberg had invented the ebook and print-on-demand technology instead of the printing press, the current publishing model would have never arisen," says Anthony Horvath, the founder of Bard and Book publishing. But the digital revolution, while giving publishers a headache and opening doors for creators, has complicated things for readers.
Horvath explains, "The 'digital press' puts thousands of new works into the marketplace monthly, forcing readers to find new ways to identify quality content. For better or for worse, the fact that a publisher was willing to take on an author used to serve as a 'short cut' for readers trying to determine if a new book was worth their time. This sorting mechanism is no longer available for them."
He asserts: "The future of publishing can be summed up in one word: community."
In that spirit, Bard and Book has gathered together seven authors and is building a community of readers around them.
The community allows subscribers to read free ebooks, although free members can only read new titles for a short time after they are released. A small monthly fee lifts that limitation. This fee is the primary way the authors are compensated.
Horvath argues that the old model emerged naturally from the steep costs related to printing and distributing books. Publishers were not willing to pay those costs unless they had a reasonable expectation that they would get a return on their investment. However, just because something sells, he says, that doesn't mean the book was worth reading.
"The Gutenberg Press was a great leap forward over the previous technology, but it had the unfortunate consequence of fueling a consumer mentality that was ultimately unhealthy. As any trip to the supermarket checkout line makes clear, there is quite a bit of junk out there," Horvath says. "A book can be worth reading, even if a publisher doesn't see a movie option in its future."
He says that in the Bard and Book model, "Readers can get to know our authors at little or no risk to them. Those that sign up for a paid subscription can have the satisfaction that they are directly supporting the authors. Bard and Book puts the community authors and readers first. The publisher is a distant second."
Horvath says the ebook distribution platform, Smashwords, is what makes their model possible.
"Through Smashwords, we upload our books just once and Smashwords distributes them globally for us. Thanks to them, you can find our stories on Kobo, BarnesandNoble.com, and Sony, to name a few. Of course, we put them on Amazon's Kindle, too. Smashwords also allows us to create 100% off coupons that we make available to our members who can then download the story in whatever format they desire," he says.
Some of the books are available to read for free without becoming a community member.
"In Full Color" is a story by Horvath himself that explores "the limit of faith, revelation, and empiricism." Coupon code: KR56V
"Helmets Do Not Expand with Heads" is a story by OJ Wolfsmasher that shows how even professional football players in the NFL can "delve into existential self-reflection and analysis of the universal situation." Coupon code: XF65Y
The website has posted samples from each of the seven authors and latest releases are posted on their Facebook page.
Horvath or any of the authors in the Bard and Book community are available for interviews and can be reached through Horvath at publisher(at)bardandbook(dot)com.