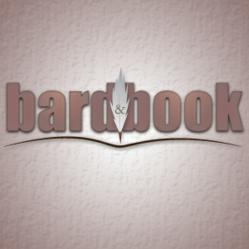 (PRWEB) September 28, 2012
Bard and Book Publishing is an innovative publishing company with a publishing model that reflects our digital world while bringing authors and readers closer together. Instead of trying to sell as many copies of a book before it is even released, Bard and Book focuses on building a community of readers around a small group of authors The community allows free members access to read new titles for a sort time after they are released in ebook form; an upgrade to subscriber for a small monthly fee lifts that limitation. This fee is the primary means of compensation for the authors.
Even so, the free titles allow readers the opportunity to decide if they want to join the community. They have released this list of free titles, along with the coupon codes for reading them. These coupon codes copied and then entered at the Smashwords product page for each respective story.
"In Full Color" by Anthony Horvath
You couldn't get Sid Cynic to believe anything he didn't see with his own eyes. You can imagine his dismay when cars started relying on computers. As a mechanic with a skeptical bent, there was a lot going on that one couldn't see. Sid Cynic knew that real life happened in full color. The rest was rubbish. In this tale exploring the limits of faith, revelation, and empiricism, Anthony Horvath paints a picture of what can happen when one puts their trust in the wrong place. Read the story for free using coupon code: KR56V
"Fear and the Storm" by Chris Morrow
Jill Peters is a troubled woman. She and her husband Jim are on a cross country trip from California to Florida in order to move in with her ailing father to take care of him. In eastern Kansas they end up in the path of a violent tornado and are forced to take refuge in an abandoned farmhouse. It is here that Jill must face her fears if she is to save her husband and herself. And when all looks lost, she gets a little help from an unlikely source.
Read the story for free using coupon code: MC29T
"Layover" by Derek Elkins
What happens when a Christian and an Atheist wash up on a deserted island? Can they stomach each other enough to learn to survive together? Or will their differences doom them both? When their plane crashes in the middle of an endless ocean, only two men survive, washing up on the closest land mass available: a deserted island. Immediately, their religious beliefs become evident and they race to find either common ground or enough ground to separate one from the other. Read the story for free using coupon code: AY48H
"Steve Chooses" by Jamie Greening
"Steve Chooses" is a short story about a homeless man who hears voices. The voices lead him to a local church, but not in the way you might assume. Read the story for free using coupon code: TZ88D
"This One Belongs to the Reds" by Joseph Shaw
Is Baseball about winning? Or is it about something else? Author Joseph Shaw tells a story of generations linked together to America's past time. Read the story for free using coupon code: KB35K
"Helmets Do Not Expand With Heads" by OJ Wolfsmasher
Have you ever wondered what NFL players were actually thinking between plays? With so many suffering head injuries, it's a shame that helmets don't expand with heads… this would surely help them think more clearly…In this inaugural work by OJ Wolfsmasher, Mark, an NFL star, psychoanalyzes his predicament, the other players, and the particular play he is executing. Who would have thought that in the time it takes for a football play to reset, a NFL football players could delve into existential self-reflection and analysis of the universal situation? It is not so hard to imagine if the player involved thinks he's the center of the universe. Read the story for free using coupon code: XF65Y
"Tale of the Twelve, Part 1: Sir Boromir's Tale" by Robert Cely
In the tradition of medieval story collections, twelve knights recount their tales of adventure, magic and battles against the forces of evil that plague the land. A good King send his son to bring peace to a troubled land. The Prince gathers to his court twelve of the bravest and most virtuous knights around. After a year of travel and adventure, the knights return to their Prince, and one by one recount their tales. Written in the style of medieval story collections like Canterbury Tales and The Decameron, and inspired by knightly romances of magic and adventure, The Tale of the Twelve unfolds a quest of warriors riding out alone, but fighting as one, as they struggle against the awful dread and array of the forces of evil. Read the story for free using coupon code: VP57N
Prior to the digital age, publishers largely did the work of identifying quality content for readers, but with the advent of ebooks, new books are flooding the marketplace monthly, removing the built-in sorting process and complicating things for readers. Bard and Book Publishing believes that the future for the industry can be summed up in the word "community." In that spirit, Bard and Book, http://bardandbook.com/, invites you to take part in its community.