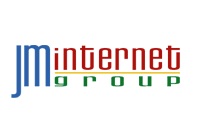 "Google AdWords in particular and PPC advertising in general are complicated systems that can easily cost small businesses hundreds or thousands of misplaced dollars."
(PRWEB) July 11, 2012
The JM Internet Group (web: jm-seo.org), a leader in providing free Google AdWords training online, has announced its latest YouTube video for small business marketers, 'AdWords Gotchas - Three Costly yet Common Mistakes.' The video explains match types on AdWords, the search vs. Display networks, and strategies to integrated pay-per-click (PPC) advertising with SEO (Search Engine Optimization). In addition, the course materials explain how and where to get starter 'free AdWords coupons' for advertising on AdWords. Unlike most proponents of AdWords, however, the JM Internet Group teaches AdWords as an integrated part of effective Internet marketing based on free SEO and social media as well as paid Google AdWords.
"Google AdWords in particular and PPC advertising in general are complicated systems that can easily cost small businesses hundreds or thousands of misplaced dollars," explained Jason McDonald, director of the JM Internet Group. "In this free AdWords video training, we explain three common mistakes made by small business marketers on AdWords - bad match types, inappropriate use of the Google Display network, and a lack of coordination between AdWords and free SEO strategies. The free online AdWords training is complemented with a complete list of tips and tricks for registered users."
For more information on this free Google AdWords training, go to -

Google AdWords / PPC Training - Secrets, Tips, and Tricks - Explained
AdWords is Google's pay-per-click advertising system. In this free webinar tutorial, Jason McDonald explains the top three 'gottchas' (AdWords secrets) that can cost small business money. The first is bad keyword match types. Most advertisers do not understand, nor correctly implement, match types in their AdWords groups and campaigns (keywords). Consequently, their ads run on bad match types and cost them money. The second is the Display Network. Google defaults advertiser AdWords campaigns onto the Display Network, yet the Display Network has many nefarious websites including parked domains and error pages. The third is a failure to integrate what a small business can get for free via SEO with what it should pay for via AdWords. Small business owners and marketers can take this free AdWords webinar and learn to avoid the three AdWords gotchas.
Google AdWords and PPC Training by the JM Internet Group
Paid training by the JM Internet Group on Google AdWords covers these topics and more -
Vs. or And? Is it AdWords "versus" SEO, or AdWords "and" SEO? Blending the two together in an efficient integrated marketing strategy.
AdWords Special Advantages. AdWords has certain unique advantages over SEO, among them geotargeting. When and where AdWords especially shines.
AdWords Special Needs. Unlike SEO, a vendor pays for each and very click. So there are some special situations and concerns with respect to AdWords, especially "negative" keywords.
AdWords Rank. Using special tools to monitor rank by Google keyword/keyphrase and blending this data into an AdWords campaign to save money.
AdWords Bids. Understanding Quality Score and the AdWords bidding process.
AdWords On Page SEO. Creating effective AdWords campaigns from the beginning.
AdWords Landing Page SEO. Creating effective AdWords landing pages.
About JM Internet Group
The JM Internet Group provides SEO, Social Media Marketing, and Google AdWords training and courses for busy marketers and businesspeople. Online search engine optimization training helps explain keywords, page tags, link building strategies and other techniques needed to climb to the top of search engine rankings for Google, Yahoo, and Bing. The teaching methodology is hands on, with live examples and discussions, taught from the convenience of each student's computer.
Contact:
JM Internet Group, Media Relations
Web. http://www.jm-seo.org/
Email. jm.internetgroup(at)gmail(dot)com
Tel. +1-510-713-2150