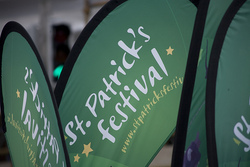 150 beds have been made available for this free guiness promotion on a first come first served basis
(PRWEB) February 8, 2010
The deal applies to anyone that books a 3 night stay starting on 15th April or a 2 night stay beginning on 16th April, as mentioned on the HostelBookers Blog.
Isaacs Hostel and Jacobs Inn are two of HostelBookers' top-rated properties, offering guests facilities such as free guided walking tours and free use of an onsite sauna. Situated just five minutes from the heart of the Temple Bar district of Dublin, these properties are an ideal starting point for the Saint Patrick's Day celebrations.
The offer applies to dorm rooms and some twin rooms at a cost of €30 a night, meaning that a three night stay at a top Dublin hostel will cost just €90 per head and comes with 3 free pints of Guinness.
The deal is only valid by calling HostelBookers directly on 020 7406 1803 before the 11th February.
Over 150 beds have been made available for this promotion, which will be allocated to customers on a first come, first served basis.
HostelBookers is one of the leading budget accommodation providers, and is the only website in the travel industry that does not charge a booking fee.
On average, HostelBookers is 5.1% cheaper than its nearest competitors and features over 17,000 hostels and budget properties on its website in 3,500 destinations across the world, from an apartment in New York to a hostel in Dublin.
###