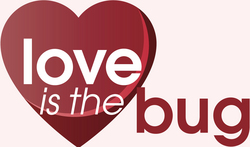 should this be the case?
(PRWEB) July 27, 2009
Much has been reported about the rise of infidelity in long term relationships since the recession first started to bite in mid 2008. Statistics released in May by online dating site "Love is the bug.com" show that as many as 56.9 percent of people in a long term relationship have considered looking for excitement outside the confines of their relationship.
This rise in potential candidates for infidelity has been put down to numerous reasons; financial pressures being one of the biggest according to recent articles in the press.
However, this had led to a very real moral argument taking place online. The simple fact is that the market exists, which in turn means that business people wanting to make some quick cash will attempt to capitalise on it by creating dating sites for people specifically in relationships. Since the Internet's growth in popularity this sort of site has grown three fold. However, the question being asked by many is "should this be the case?" and not just by one area of society. There are those who hate this sort of site's very existence and want them all shut down, paid for or not, then there are another, smaller but equally vocal group who feel that it is grossly unfair to prejudice against an individual purely on the grounds of their relationship status.
Leading this group is loveisthebug's site owner, who feels that there is something fundamentally wrong and outdated about a system whereby everything from Skype to online gaming is free, allowing anyone and everyone to connect at little or no cost, but people who happen to be married are not allowed a resource where they can meet socially and develop relationships, be they friendship or otherwise, without being charged the earth. Even worse, many sites allow women to be free members and men have to pay an often hefty and long-term premium, raising issues of gender inequality at work affecting people who often prize privacy above fairness and as a result are easy to take advantage of.
Their comments, "I took the step of allowing communications for free on loveisthebug and I don't charge either sex to talk - charges don't kick in at all unless members want some more features. The standard seems to be either women go free or everyone pays. However on loveisthebug we like to be what we call 'Gender Equitable' and fair to everyone."
"I know my decision raises eyebrows with those who think providing an outlet for infidelity is wrong but often our members claim that having communication with other like-minded individuals has been enough to satisfy their curiosity and actually benefited their real life relationship as a result. Of course there are those on the site, who go on to full affairs, but those people would almost certainly do the same in real life and I fail to see why the massive dating sites should make huge profits from that."
Obviously these sites are still businesses so how are they funded? Their spokesperson claims that a. Advertising and b. less stressed out members leads to them being happier to try the premium services at their leisure and allows for better consumer loyalty in the long term.
Interestingly, many of the main stream sites, like Match.com, which prior to the recession worked on the paid for communication model are now following suit with free deals, whilst still attempting to denigrate the sites working for free as shoddy.
One female site user had an interesting comment to make. "As a member of both a number of mainstream 'paid for' and two free dating sites I have to say there is little to judge in terms of membership quality. Both have really good profiles, both allowed for communication and both seemed to vet members and police the site."
Their closing comment related to how sites like his could affect the industry going forward. "It has always been widely known that for instance the x-rated industry led the rest of the world in developing online marketing strategy and paid for membership models." Recent changes by the mainstream sites suggest that this could well also become a similar scenario for the dating sector, with the sites aimed at a very specific audience being followed by the big sites in terms of pricing and competitiveness.
Either way it seems to be the case that it is extremely important to check carefully before signing up to any dating site online. A lot of sites say they are free to get you to sign up and it's not until you want to message someone you find out otherwise. Do not hand over any money until you have at least trialled the sites services and be sure that your information is kept private.
For more information or to start your illicit fantasy visit loveisthebug.
###