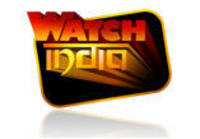 our service does not compete with the free pirate sites, the level of customer service and uninterrupted always on broadcasting is something these illegal pirate TV channels simply cannot offer
New York, NY (PRWEB) September 24, 2009
Leading provider or premium Indian Television Channels WatchIndia has this week announced the completion of a system wide broadcasting upgrade. The work has been in planning, development and testing for over 6 months and following final tests has now been rolled out to all users. The new upgraded system steams live Indian channels using the latest "Silverlight 3" technology from Microsoft.
The new Silverlight 3 technology has helped WatchIndia create a richer web broadcasting application with better and faster features than were available previously. The system is now completely compatible on all PC systems including; Mac OS, Windows, and Linux. WatchIndia.tv is proud to welcome its current and new customers to a new arena of engaging, safe and secure live India TV experience.
Specifically, WatchIndia customers will enjoy significantly improved picture resolution and quality through the innovative use of Silverlight that enables:

Higher Quality Video Compression
Faster video streaming technology.
Viewers will also now enjoy faster program streaming with less buffering, for example, if customers are watching Zee TV, the program will take less time to load and will be free from the stop start experience that are accompanied with the many free pirate sites available on the web.
According to Rajeep Prashanda, Marketing Liaison Officer at WatchIndia.tv, "our service does not compete with the free pirate sites, the level of customer service and uninterrupted always on broadcasting is something these illegal pirate TV channels simply cannot offer"
Furthermore, Rajeep has promised members that "WatchIndia always strives to improve its streaming technology and the user's interface, our goal is to broadcast all the best Indian TV channels using cutting edge technology to give a low cost but powerful entertainment experience.
Choose your favorite channel or package of channels and watch today for free. You will be charged only after you have completed your 2 week trial. During your free Indian TV trial, you will have access to the package or channel you have chosen, including all of our special features. Live feeds from India and 2 weeks of Video On Demand
ABOUT WATCHINDIA.TV
WatchIndia.TV is the first site from Live Asia TV, an innovative new Internet Television company, whose goal is to bring ethnic Asian programming to those residing in the Diaspora. WatchIndia.TV partnered with top rated networks in India including: Zee TV, Zee Sports, Zee Marathi, Zee Telugu, Zee Bangla, Zee Kannada, Zee Punjabi, Zee Cinema, Zoom, Times Now, Aastha, NDTV Profit, The Bollywood production house - Shemaroo Entertainment, , NDTV Imagine, 9X and 9X Music and ETV Network. WatchIndia.TV offers a unique service with a great value, better quality and more flexibility than traditional satellite providers.
ABOUT SILVERLIGHT 3
Silverlight 3 from Microsoft includes many major media enhancements, such as H.264 video support as well as GPU hardware acceleration. Silverlight 3 launched in 2009 and features such application development improvements as richer data-binding and additional controls. Silverlight 3 is a major release of the new Microsoft media technology.
###