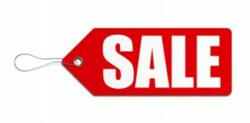 San Francisco, California (PRWEB) July 26, 2011
Comparison shopping site http://www.AtCheap.com disclosed today that the 'Get A Free Laptop' offer announced by the company a few days ago is still valid. The company had announced 1000 laptops to its customers, and only 500 have been given away so far. In order to enter a chance to win the free laptop, users just have to sign up on AtCheap.com. The signup process is very simple and customers can use their Facebook accounts to login.
A company spokesman today said that the company was getting a huge response to the offer. A lot of people have signed up and about 500 have already been selected to get a free laptop. Those selected have been contacted through email to provide a shipping address where they want the free laptop to be shipped. He further said that this special promotion is mostly for publicity and to make people aware of this amazing website.
AtCheap.com is a comparison shopping site that indexes millions of products from over 60,000 stores to provide its customers with the cheapest prices on anything they want to buy. Along with the prices across different stores, the website customers can also see product reviews and ratings, collected from millions of other customers. They can read what others are saying about a product before they make a decision to buy it.
For more information, people interested in winning a free laptop can go to http://free-hp-laptop.blogspot.com/
###