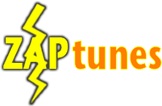 San Francisco, CA (PRWEB) July 24, 2011
San Francisco based free music downloads company ZapTunes has announced that it is going to start signing up deals with indie artists to sell their music. The artists will be able to host their music on the site and get paid a percentage of each sale. The percentage share of the artists will be decided on an individual basis.
The company first announced these deals with indie artists earlier last year, but now the project is ready to roll out very soon. People can start seeing paid music by indie artists on ZapTunes as early as first week of August. The company has already signed deals with about 500 artists and is in talks with about a 1000 more. With these deals, the website will have about 20,000 new songs for its customers.
ZapTunes is a website where music lovers can download free music. It also provides up to date news on new music releases as well as other news related to the music industry. The company plans to add more features to the website very soon, which include a social network. The company has also invited all the indie artists to get in contact with them if they want to sell their music through the website.
###