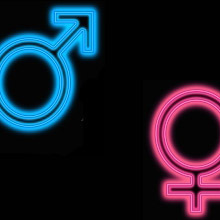 Apart from compatibility score, Lets101.com also provides its members the unique facility to contact each other over the phone or email without revealing any contact information -- all free of charge
San Jose, CA (PRWEB) October 31, 2007
Lets101.com - announced introduction of advanced matching algorithm to match singles more effectively on its site. This algorithm takes into account not only factors such as location, religion, interests etc. but also psychological factors that give the right chemistry match, every time.
"Apart from compatibility score, Lets101.com also provides its members the unique facility to contact each other over the phone or email without revealing any contact information -- all free of charge". Lets101.com has state-of-the-art VoIP infrastructure which provides members free phone calls to their potential dates. Members can call the phone system and connect to any member whose profile they liked. Phone system also has facility to search members based on various criteria. As of now, only members from USA, UK, and Canada can contact other members over the phone, but facilities such as email messaging service and auto introduction of high compatible matches, are available for everyone.
As part of its motto to help members not only find the Perfect Date but also make sure that the date is as perfect; Lets101 have recently introduced two new sections - Dating Articles and Fun Quizzes.
The Dating Articles section is geared towards helping members not only in making better use of the services but also in maintaining and improving their personal relationships. There are
Dating Tips for both men and women as well as other relationship advice articles.
In the Fun Quizzes section, members can gauge their attraction meter with quizzes such as How many people fall in love with me?, My Sex Appeal, Addictive Content in my personality; or find out what's written in the stars with the What do my stars say about me? quiz. For the politically inclined, there is the Can I Be America's President? quiz, and for bloggers there are What is my blog rated? and How much is my blog worth? quiz. The results can be added to profiles, blogs
and Web sites.
Some of the features that have made Lets101.com the preferred dating network in the short span of few months are:
1. It is a completely free online dating network.
2. It allows its members to create profiles, upload pictures and set preferences, thus allowing them the freedom to reveal as much or as little information about themselves as they may desire.
3. The Powerful Personality Test uses the well-known Jung-Myers-Briggs psychological model, to analyze the individual's conscious and subconscious needs and desires, and thus finds the right chemistry match.
4. Notifications about new members with high-compatibility scores are sent to existing members, thus preventing the hassle of logging in and performing profile searches every few days.
5. Users can communicate over the phone with each other without revealing their phone numbers, at no charge. This allows them to communicate better and decide if they want to take it to the next level.
6. Members also have the option of contacting each other over email without revealing their online identities.
7. Lets101.com also offers very practical Dating Tips and Advice to its members. In fact, our member surveys report that members who followed our tips and advice have 300% higher success rate than those who did not. They also report being in happier relationships with their partners.
Future plans include extending the free Phone Communication facility to all its members worldwide, and an innovative Personal Activity section that will allow members to showcase their day-to-day activities and interests to impress potential dates in a much more effective manner.
So if you are a single, enjoy your FreeDating experience on Lets101.com
###