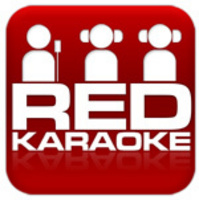 Tokyo, Japan (PRWEB) February 10, 2009
Red Karaoke, the fast-growing singing social network has today announced the arrival of its Japanese version http://www.redkaraoke.jp. With the launch of the platform in Japan, the leader of the online karaoke space in Europe and the United States reaches new heights, just two years after the company's creation.
This free online karaoke website, launched in 2007, now lands in Japan offering an robust catalogue of more than 31,000 karaokes, of which more than 10,000 are available in Japanese including j-pop hits, karaoke anime songs, dorama and enka songs. The Red Karaoke tool set enables users to interact with the site as well as with other members. Numerous features allow users to record their own video and audio files, personalize each song, and share these newly-created karaoke files, building an unlimited song catalogue. These advanced capabilities, and the fact that this social network for singers is totally free of charge, allow a small company like Red Karaoke to compete with the giants of the Internet for worldwide leadership in the online karaoke space.
Currently numbering over 700,000 users worldwide, the music-based startup plans to use the launch of the Japanese language version to continue to grow its audience globally.
With RedKaraoke.com innovative "plug & sing" technology users only have to plug a microphone into their computer, and within seconds they can create their own karaoke recording. If their computer is equipped with a video camera, they can also create a video recording. Users can submit their recordings to compete against others for top spots in the Red Karaoke Rankings, or simply share them with friends and family.
Bolstered Local Action for Japan
In order to boost its local presence in Japan and to guarantee a localized, real-time response to its users, Red Karaoke has opened an office in Tokyo, headed by a Country Manager with local new media internet experience.
Available to the public as of February 10, Red Karaoke's Japanese site: レッドカラオケ 無料カラオケ and content has been entirely overseen by expert native Japanese translators and has undergone an extensive beta test in order to meet the taste and demands of the Japanese market. Similarly, Red Karaoke will soon make it possible for users to create private recordings and videos. This new feature will allow users create a private "karaoke box" with the people of their choice.
Red Karaoke has rights agreements with JASRAC (Japanese Society for Rights of Authors, Composers and Publisher), the largest musical copyright administration society in Japan.
New Opportunities, New Challenges
With a strong commitment to innovation and dedication, brothers Miguel Ángel and Richard Díez Ferreira launched Red Karaoke on April 3, 2007, as a free-of-charge online karaoke service, generating revenue through the sale of advertising space, strategic sponsorships and special activities.
"The launch of our services in Japan constitutes a great opportunity and a unique challenge. Japan is the country where karaoke was invented. It is also the country with the largest enthusiast base, with almost 50 million people visiting physical karaoke establishments on a monthly basis. Moreover, karaoke penetration figures for the Japanese online space report a strong 70% of the total population number," states Miguel A. Díez Ferreira, Red Karaoke's CEO. "For us to be the first pioneering internet-based Spanish company to penetrate the Japanese market constitutes an honor to all team members. Having rolled out the Red Karaoke Japanese version with the necessary deliverability and conformability approvals is by itself an auspicious success. We are committed to continuing to provide the most innovative online products and services to the Japanese market. This initial launch phase is just the end of the beginning".
About Red Karaoke:
Red Karaoke is a registered trademark of Planeta Red S.L., a company offering free online karaoke music services to users. The company is headquartered in Madrid, with offices in Baltimore and San Francisco in the U.S., and now in Tokyo, Japan.
The venture capital fund RONDA TIC, FCR, managed by Clave Mayor, has taken a minority stake in Red Karaoke in a deal valued at EUR 2MM, helping to fund the international expansion of this music-based vertical social network.
In January 2008, Red Karaoke was the recipient of Yahoo! Iberia's "Web Revelation Award" in the Music category.
Red Karaoke has rights agreements with copyright management companies and leading music publishers worldwide. Red Karaoke's recording technology is patent pending.
###