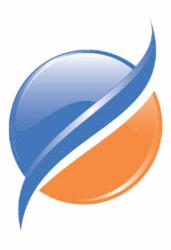 UltraContest.com features only high quality sweepstakes and contests and is focused on creating a user-friendly site experience. We make it simple and fun to enter online sweepstakes and contests. Join the UltraContest.com Sweepstakes Revolution!
San Francisco, CA (PRWEB) November 20, 2012
UltraContest.com LLC announces the launch of their state-of-the-art sweepstakes website, UltraContest.com. This website is a free service offering consumers one location where they can find and enter free internet contests and sweepstakes. Since their launch earlier this year, UltraContest.com is quickly becoming an industry leader in online sweepstakes and contests because of their user-friendly website, high quality sweepstakes, and commitment to customer service. Accordingly, UltraContest.com is featured in a "Winning Car Contests" article in the November 26th issue of Woman's World Magazine.
UltraContest.com provides an easy and unique approach that allows consumers to quickly locate and manage their favorite contests and sweepstakes. Visitors can choose between a variety of contests and sweepstakes prize categories. The most popular prize categories include: win a car contests, vacation sweepstakes, instant win sweepstakes, wedding contests, and even instant cash sweepstakes. The site features high value sweepstakes and contests and is focused on creating a user-friendly site experience.
Users have access to innovative sweepstakes entry tracking functionality. UltraContest.com's signature "Entry Tracker" makes it easy for consumers to track their sweepstakes entries and maximize entry frequency. The site's visual appeal and user friendly format enhance the consumer's sweepstakes entry experience.
Notably, UltraContest.com is more than sweepstakes and contests. From their website, to their Facebook page, to their YouTube channel, UltraContest.com offers the "Ultra Sweepstakes Experience," a fun, fresh, and modern face lift to the sweepstakes world.
In addition, UltraContest.com is dedicated to building partnerships with businesses interested in showcasing their sweepstakes or advertising on the site.
Consumers or businesses interested in learning more can visit UltraContest.com or email info@ultracontest.com.
About UltraContest.com LLC:
Founded in 2009 but just recently launched to the public, UltraContest.com is a free, cutting-edge sweepstakes website that offers consumers one convenient location in which to find and enter online contests and sweepstakes. The site offers innovative functionality, such as Entry Tracker, which is designed to maximize winning potential. UltraContest.com also provides a visually appealing, user friendly format in which consumers can track, manage, and organize their favorite contests.