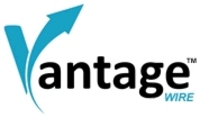 We are extremely excited to offer free real-time stock quotes to investors. It is an important step in defining the future of the financial industry and how users can access information
Toronto, ON (PRWEB) March 10, 2008
Vantage Communications Ltd. announces the launch of VantageWire.com , the first website in the world to offer free real-time stock quotes on both the Canadian and U.S. stock markets.
The revolutionary new website was unveiled during the annual PDAC investor conference in Toronto on Sunday, March 2,, 2008 at Toronto's trendy C Lounge. The event was sponsored by industry recognized names such as Columbus Gold Corp., SNS Silver Corp., Callinan Mines, The Grosso Group, and Blink Media Works.
The website is offering a free membership to access 1,000 level I real-time stock quote queries per month on the TSX, TSX Venture, NYSE, NASDAQ, Amex and OTCBB Exchanges. Unlimited streaming level II access can be purchased at a nominal cost to cover the required Exchange fees. Leading competitors are charging as much as $100+ USD per month for comparable real-time services that VantageWire.com is providing to its users for free.
The site incorporates comprehensive and easy to use stock quote searches, market news, portfolio management and community forums with some innovative features not seen on other financial portals such as the "Broker Connect" area, which allows investors to interact with stock brokers, view individual stock picks and subscribe to free research reports and editorial content.
"We are extremely excited to offer free real-time stock quotes to investors. It is an important step in defining the future of the financial industry and how users can access information," stated President and CEO Kyle Johnston. "It is our philosophy that it is the public companies and advertisers vying for investors' dollars who should be footing the bill for the real-time data, and in this web 2.0 world to keep information free for the end-user."
Visit the website at http://www.vantagewire.com or contact Vantage Communications toll-free at: 1-800-574-0901.
VantageWire.com is in no way affiliated with the various Canadian and American Stock Exchanges. Real-time and delayed market feeds are provided by Quotemedia, Inc.
Contact:
Kyle Johnston
1-800-574-0901
# # #