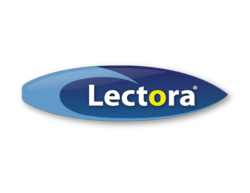 These templates and images are sleek, professional and customizable. Our hope is to share a valuable gift that can save e-Learning developers time and money
Cincinnati, OH (PRWEB) December 20, 2011
Lectora® e-Learning software announces a holiday gift including customizable templates and images for e-Learning content development. Completely free to every e-Learning professional, this content is available for download and use in any e-Learning course, training and project.
"2011 has been a big year for us and on behalf of Lectora and we want to show our sincere appreciation to our dedicated users and the entire e-Learning community," said Peter Bray, Chief Marketing Officer at Trivantis Corporation. "These templates and images are sleek, professional and customizable. Our hope is to share a valuable gift that can save e-Learning developers time and money."
The makers of Lectora partner with eLearning Brothers, expert e-Learning and Flash developers, to offer this valuable holiday gift to the e-Learning community:

Free PowerPoint Template Pack - 15 new and unique PowerPoint layouts and 7 PowerPoint themes with gradient backgrounds that can be changed and customized.
Free Thought & Speech Bubbles - 200 different images with 6 styles including source files so users can edit and customize to their needs.
The free e-Learning templates and images are available for download and ready to place in any e-Learning course or project. To receive this complimentary e-Learning content, please visit: Lectora Holiday Gift.
About Lectora and Trivantis Corporation
Lectora® is the world's leading e-Learning software used by most Global 2000 companies in more than 125 countries and is offered in six languages. The Lectora line of e-Learning products includes Lectora Inspire, Lectora Online, Lectora Publisher and Lectora Integrator. Trivantis also produces Flypaper™, the leading Flash content creation platform that empowers users to create, edit, share, track and reuse high-impact Flash and video content. Snap! by Lectora® is the easy-to-use PowerPoint plug-in rapid e-Learning software that converts PowerPoint to Flash. Its sister product, Snap! EmpowerTM Flash interactions builder, enables anyone to create Flash content without having to know Flash programming. To round out the Trivantis family of products, CourseMill is the powerful and affordable learning management system (LMS). Headquartered in Cincinnati, Ohio, Trivantis Corporation also has offices in Boca Raton, Phoenix, Paris and London. Trivantis, Lectora, Flypaper, CourseMill, Snap! by Lectora and Snap! Empower are trademarks of Trivantis Corporation.
Website: http://www.Trivantis.com
Phone: 877.929.0188
Facebook: facebook.com/Trivantis & facebook.com/SnapByLectora
Twitter: twitter.com/Lectora
Blog: trivantis.com/blog & SNAPbyLectora.com/e-Learning-blog
# # #