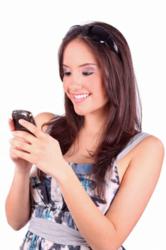 The Phone Detective Company providers an alternative to caller identification systems on the Internet through its advanced search system.
Green Bay, Wisconsin (PRWEB) November 12, 2012
Phone Detective Company has announced a brand new free reverse phone lookup service. This brand new service is offering anyone the opportunity to search online through a large database of numbers to locate the ownership information of any phone number. This service is offered to citizens of the United States and the numbers in the database now total millions. This free service is in addition to other services that are provided by this data management company. The new free searches can be accessed through this tool on the Phone Detective website.
Calls that make it through the average caller identification system can be displayed across this network. Most landline telephone providers offer Caller ID systems that are included in the monthly service fees. One drawback to this type of number identification is that some numbers are not displayed due to privacy requests.
Telephone numbers that are unlisted or unknown can be difficult to identify. The Phone Detective Company provides an alternative to caller identification systems on the Internet through its advanced search system.
According to telecom data, hundreds of millions of cell phone users are now active in the U.S. The majority of these users are part of family contract cell phone plans that are put together by telecommunications providers.
Families that monitor the incoming and outgoing phone calls of each phone could benefit from accessing the new free searches available through the Phone Detective service. The ownership of a number is instantly displayed and more advanced searches can now bring up more detailed information to use that can be analyzed.
The data that is obtained by the Phone Detective company does comply with FCC regulations. Data management companies that supply consumer information typically provide cell phone number information that is used when consumers make purchases online or offline.
This data is entered into databases that are accessed by companies like Phone Detective online. This once private information can be a helpful resource in a variety of instances for business or personal usage.
Apart from the free searches, a brand new premium search has been added online. This provides unlimited searches for a one-time annual fee. This new premium search function is designed to provide more data about the ownership of a phone number.
Some of this data now includes phone company information, GPS locations, last names and some other identifiable information. This new data could be useful to those researching a phone number that do not want to pay for background checks or private investigation services.
About Phone Detective Company
The Phone Detective Company is one of the first data management companies that have provided an easy way to find ownership of a phone number. The large database of numbers now total into the millions and a variety of numbers are included. From prepaid to contract or landline to business numbers are examples of the types of phone numbers offered. The Phone Detective Company is part of a national company that secures ownership information of phone numbers to help with identifying people or companies entirely online.