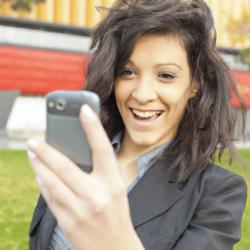 Over 2.9 billion dollars are lost annually to elderly phone scams.
Davenport, Iowa (PRWEB) November 06, 2012
Phone Detective, the phone lookup company, is now offering free reverse phone lookups from its online search system. These new free searches are in addition to the annual premium searches that already exist through this provider. The reverse phone system searches are helping to make it simpler for anyone to lookup the owner of any U.S. telephone number to validate identity, address or GPS location information. The free and premium searches now available can be completed at this section of the Phone Detective website 365 days a year.
Most cell phones and landline phones in the U.S. have incorporated the Caller ID system to help trace the root of incoming calls. While this service has benefited many, it is currently unable to provide most cell phone ownership information.
The one billion records that are searchable through the Phone Detective search system now make it simpler for anyone to find out who owns a phone number regardless of their location in the U.S. The detailed reports that are generated instantly online using this service are helpful to searchers in many ways.
The usage of cell phones has more than doubled within the past decade according to telecom data. The lower price of owning a cell phone and the ease of use are two factors that have contributed to the widespread usage of these phones.
The creation of systems like the Phone Detective search system are helping people to fight back against prank or repeated callers. Complete name, address, phone provider and other identifiable information are now given to searchers online through this new online search system.
Phone abuse can be more than prank calls according to a recent study. Elderly phone abuse is on the rise and was recently picked up in an October Huffington Post article. Over 2.9 billion dollars are lost annually to elderly phone scams.
The Phone Detective service offers one alternative that men and women of elderly parents can use to prevent elderly abuse by phone. The online searches that can be conducted can reveal the ownership information of a number that is used to participate in phone scams against the elderly.
The brand new free and premium reverse phone lookups that are now possible through the Phone Detective service are designed to help the general public fight back against any phone related incidents that Caller ID services does not protect against. A recent news article can be accessed here http://www.seattlepi.com/business/press-releases/article/Reverse-Cell-Phone-Lookup-Service-Provider-is-3692257.php.
About Phone Detective
The Phone Detective service is a unique online search system that provides instant access to the ownership information of almost any U.S. phone number. This search function can be used to determine who owns a landline, cell, prepaid or other phone number discretely online. The Phone Detective service is one of the first of its kind to offer over one billion searchable records. The data that is collected and used with this online search service complies with all FCC legislation. The Phone Detective service is routinely updated as new features are developed for use.