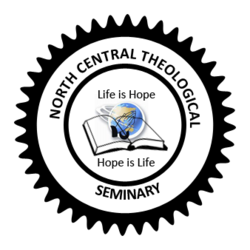 Training new pastors, evangelists, and religious educators who will fearlessly and impartially preach the gospel of Jesus Christ.
Minneapolis, MN (PRWEB) February 23, 2012
This is a great opportunity for students to experience North Central Theological Seminary's quality education without paying anything upfront. RISK FREE! Offering a substantial amount of forgivable tuition, programs open to domestic and international students. They offer 10 different certificate programs with instructor lead training, and 11 degree programs.
North Central Theological Seminary is a non-denominational Seminary of Higher Learning in Minneapolis, Minnesota. The mission of North Central Theological Seminary is to provide the best online theological education from Bachelor's level to Doctorate of Divinity. Using the most qualified faculty, comparable to some of the best-known educational institutions in the United States. North Central Theological Seminary is recognized as a licensure of religious degree granting by the State of Minnesota, Department of Higher Education.
Tuition for the Bachelor, Master, or a Doctorate Degree is $14,500. Their forgivable program covers $11,000 of the total tuition it's only required donation to complete your degree would be $3,500 paid in full or may elect to put down $250 and pay $75 per month until full payment is completed. They also offer many short certificate programs in Christian counseling, entrepreneurship, leadership, ministry and many others.
Job Placement Program
They also help graduating students find employment domestically or internationally within the Body of Christ. North Central Theological Seminary job placement office does this by matching graduating students' abilities through placement online interviews. The Job Placement offices also test applicants for the purpose of achieving suitable job placements where there is a good match between the needs of our national and international contacts in the body of Christ.
###