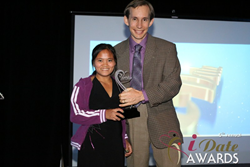 We're excited to encourage everyone to see how beautiful the Philippines is and how wonderful the Filipino people are.
HILO, HAWAII (PRWEB) April 07, 2014
Leading international dating site Christian Filipina today announced an exclusive new promotion through the month of May. Designed by founders Peter and Milyn Christopher, the contest presents the opportunity for members to meet in person others they have interacted with on ChristianFilipina.com.
Since 2009, Christian Filipina has been helping singles worldwide forge meaningful, lifelong relationships using a trustworthy and wholesome interface. As a pioneer in promoting and enforcing integrity within the online dating world, the site has experienced enormous growth and has been the recipient of several prestigious industry awards. A proud member of the International Alliance of Honest Dating Sites, Christian Filipina has also been mentioned on BBC Scotland and ABS-CBN Philippines in the past year.
The company's Spring Promotion serves as a chance for the founders to hear more of the touching stories within their online community, and say "thank you" to their loyal member base. Applicants may enter by writing a heartfelt email or submitting a video explaining how their love is special to them, and why they should be chosen.
A committee including the Peter and Milyn Christopher will carefully review each entry and select their favorite. The winning email letter or video will receive a free flight to the Philippines* to meet his or her potential soulmate, as well as an exclusive half-day session with a Christian Filipina Romance Consultant during their visit. The Romance Consultant will meet the lucky winner at the airport and help them prepare to make the best possible impression when meeting "that special someone."
"We are honored to give a special member of our Christian Filipina community the opportunity to visit their soulmate," said co-founder Peter Christopher. "We're excited to encourage everyone to see how beautiful the Philippines is and how wonderful the Filipino people are. We've been part of the countless success stories and just know this trip will result in one more lucky couple! We can't wait to see who our traveler will be."
All entries should be submitted by emailing FlyToThePhilippines(at)ChristianFilipina(dot)com with the subject line: "What flying to the Philippines means to me". Users are encouraged to write in or record why they want to go to the Philippines. The entries will be judged by Peter and Milyn. Deadline for all submissions will be 11:59PM PST, May 31st, 2014, and the winner will be announced on June 15th, 2014.
*Voucher is valid for a ticket valued at up to 1500 USD to the Philippines only.
About Christian Filipina
Christian Filipina is a premier online destination for Christian singles worldwide. The trusted website features numerous resources and testimonials, as well as a lively singles community. Of its member base of over 250,000 eligible men and women, thousands have already met and found lifelong love.
Peter Christopher, founder of Christian Filipina, has appeared on the BBC for his work fighting fraud in the dating industry. He lives near Hilo, Hawaii with his wife and family. For more information please visit http://www.ChristianFilipina.com.