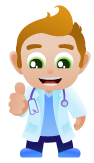 We want our customers to get the best hosting out there AND get our service for free
Manhattan Beach, CA (PRWEB) February 29, 2012
MyWpExpert.com, an independent WordPress support, training, and consulting company, announced it will now be offering its popular WordPress setup and install service for free.
For customers who take advantage of this service, MyWpExpert.com will set them up with everything they need to start using the popular website building software. Included in this free service is hosting setup, installing the WordPress software, and teaching the customer how to use WordPress in a 1-on-1 coaching session.
"There are thousands of bloggers, entrepreneurs, and small businesses out there who want to start using WordPress, but don't know how," said owner and lead WordPress Expert, Brandon Yanofsky. "Now, we have the perfect service for them: we'll do all the work to get their site set up AND show them how to do it. And it's at the perfect price: free."
How is it free?
MyWpExpert.com has set up an affiliate relationship with a hosting company. Because any customer interested in using WordPress needs to purchase a hosting account, MyWpExpert.com decided to make it a win-win situation for it's customers and use the affiliate relationship to offer the service for free.
"Our customer is really who we had in mind when putting this package together," said Brandon Yanofsky. "We want our customers to get the best hosting out there AND get our service for free. So setting up this affiliate relationship was a no brainer for us."
MyWpExpert.com invites those interested in their free service to visit: http://www.mywpexpert.com/free-wordpress-set-up-install
About MyWpExpert.com
Started in 2011, MyWpExpert.com provides WordPress support, training, and consulting for a number of clients and customers, from bloggers and entrepreneurs to small and medium sized businesses. Their main service is an independent WordPress help line where WordPress users can make appointments for training and support for a variety of issues, from learning how to use WordPress to WordPress customization and even more advanced functionality.
MyWpExpert.com also provides WordPress maintenance and management for a number of small and medium sized businesses who have built their website in WordPress but require expert knowledge in maintaining and updating their sites.
For more information, please visit their website: http://www.mywpexpert.com
###