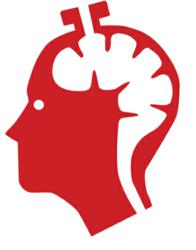 Free Retirement video aids Boomers and Retirees with financial decisions during CD Rollover Month
Houston, TX (PRWEB) April 26, 2012
April is a big CD rollover month. With CD rates at historical lows, boomers and retirees are taking a second look at renewing their CDs. Jamie Cline of Annuity Think Tank says, "I can certainly understand why. There is safety, security, liquidity and all those things people like about having their money at the bank. But before a consumer does anything, consider talking to an advisor about other safe alternatives that can yield a higher guaranteed return than current CDs."
There are a few options on the market might that fit the bill perfectly. Consumers can research various short term MYGA (multi year guaranteed annuity) products as an alternative. Several of those products currently have 3% interest rates guaranteed for up to five years. This is a very similar time frame that many other boomers and retirees consider for their CDs. Many consumers are concerned about receiving 1% to 1.5% returns versus 3% that might be available with other products.
About Annuity Think Tank
Annuity Think Tank is an independent educational, research, and retirement marketing group specializing in annuities and retirement income. Annuity Think Tank's vision is to be the first place financial professionals and consumers come to for innovative annuity solutions, unbiased annuity education, annuity research, and the most comprehensive annuity information on the web. Please visit the main site, AnnuityThinkTank.com to view the Think Tank Network of website and to learn more about annuities, basic to advanced annuity concepts, and annuity calculators and white papers.