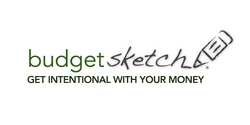 BudgetSketch® is designed to place control of a consumer's finances simply and squarely back in their hands
Cincinnati, OH (PRWEB) March 27, 2009
Finagilous, LLC announced today the official launch of BudgetSketch®, a new collaborative web application designed to help consumers control where their money will go by using a first in class budget planning system.
As part of the announcement, Finagilous also disclosed that this new service would be free of charge.
"BudgetSketch® is designed to place control of a consumer's finances simply and squarely back in their hands," said Bill Barnett, Finagilous CEO. "Consumers will learn to look forward, not back, and decide where their money will go, eliminating the need to agonize about where it's all gone."
To sign up for free, consumers can simply visit BudgetSketch. Once an account is established, consumers can view screen cast tutorials to assist them in setting up their first budget. In addition, consumers have the ability to collaborate with their significant other by simply adding them to their account.
"We believe we have an opportunity to fundamentally change the way consumers view money management by putting the focus squarely on sound planning," Barnett said. "Our application is the first to focus on intentional money management through effective budgeting. Personal accounting is important, but should only validate a sound budget plan."
Unlike competing services, BudgetSketch® will not include the marketing of debt‐creation tools, or include ads for loans or credit cards, Barnett said. "At it's core, BudgetSketch® is our response to a system that says to spend it as fast as you make it, and ignore sound planning in pursuit of the quick buzz."
About Finagilous, LLC
Finagilous, LLC, with corporate offices in Cincinnati, Ohio, is a software development company that specializes in the development of web-based personal finance management software marketed directly to consumers. Finagilous derives it's meaning from agile finance, or agility in personal finance management.
CONTACT:
Finagilous, LLC
Bill Barnett - President
bill (at) budgetsketch.com
(513) 470-3525
###