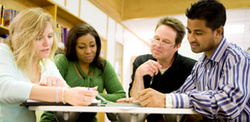 The guideline will force many honest foreigners to leave Japan and would also force many would-be legal aliens underground. Since the cost of Japan's public insurance is quite high, having to buy private insurance in addition to it would just be too expensive for most expatriates
Tokyo, Japan (PRWEB) September 1, 2009
The Free Choice Foundation , an organization of expatriates living in Japan, will exercise their rights under the Japanese Constitution to petition with the government for revision of laws and regulations. They are petitioning for the revision of a new Immigration Bureau guideline, due to go into effect in April 2010, which will require visa renewal applicants to present proof of enrollment in one of the country's social health insurance programs. They will also petition for amendment of the National Health Insurance Law to allow expatriates the right to use private or international health insurance in lieu of Japan's universal health care.
Many foreigners in Japan work for companies or schools that either do not have social health insurance or refuse to enroll their foreign staffs due to concerns. In such cases, the Immigration Bureau will require those foreigners to enroll in the National Health Insurance, a public health care plan for the self-employed. The National Health Insurance Law states that foreigners holding visas of one year or longer must enroll in the system effective from the time that they originally register their address with the local ward or city office. This means that a foreigner who has been living in Japan for a number of years would (if he or she needed to enroll) have to pay back premiums in order to comply with the Immigration Bureau's new guideline for visa renewal. "That could mean paying for up to 2 or 3 years of back premiums, something many expats simply would not be able to afford to do," said Ronald Kessler (59), chairman of Free Choice and 30-year resident of Japan.
Many expatriates never initially enrolled in Japan's public health care system because they were unaware that it was a compulsory. Additionally, many foreigners currently have private or international health insurance due to the fact that they live in more than one country, or they live in one country for a few years and then move to another country, carrying with them the same insurance plan. Not coincidentally, these private insurance plans typically provide benefits for situations important to expats - situations that the public insurance programs do not address.
Such benefits include, for example, payment for services by international clinics and foreign doctors in Japan, payment of the cost of repatriation of remains in the event of death, payment for drugs not covered by the public plans, medical evacuation, and comprehensive coverage in other countries. Many expatriates prefer to visit foreign doctors practicing medicine in Japan rather than Japanese doctors because they can communicate better in English, thus lessening the chance of any misunderstandings and, hence, misdiagnosis.
"The public health plans were created with the Japanese citizen in mind and do not take into consideration the vast difference in lifestyles of foreigners," said Kessler. "We understand that the Immigration Bureau is concerned that foreigners have insurance in the event they become seriously ill or injured. We also understand that the government does not want foreigners to be a burden on hospitals should they not have insurance. However, we feel that the laws and regulations should be amended to allow foreigners to use private or international insurance in lieu of Japan's universal health care so they can have access to the benefits that are important to them, yet not covered by the public plans."
Free Choice is collecting signatures though its online petition drive and will present them to the government, along with suggestions for revisions in the laws and regulations concerning immigration and health care. Based on data gathered so far, Kessler feels that the new immigration guideline will have an effect contradictory to its intended purpose. "The guideline will force many honest foreigners to leave Japan and would also force many would-be legal aliens underground. Since the cost of Japan's public insurance is quite high, having to buy private insurance in addition to it would just be too expensive for most expatriates," Kessler said.
Free Choice had received a number of emails from Japanese lawmakers promising to study the issue after the national elections.
###